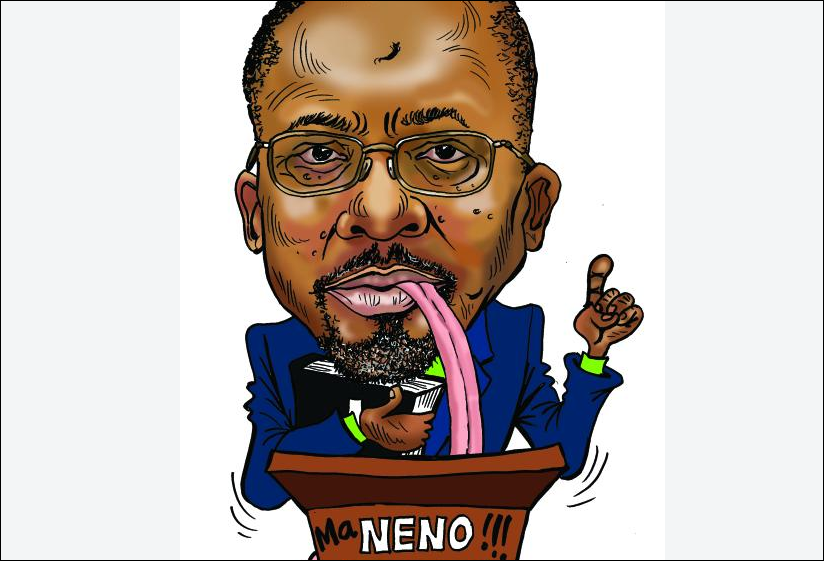 There are details about Pastor James Ng'ang'a that he shields from the public. He rarely talks about them unless he is pestered and pushed. Like how his childhood dream was to become a Catholic priest. When he was a teenager, growing up in Sabatia, he became an altar boy. His job revolved around handling Eucharistic vessels and helping the priest conduct mass.
He did not know how to read or write well, but that did not matter. Ng'ang'a loved the attention he got for wearing vestments. It is there that he perhaps learnt the power of religion. He saw people bow, weep, confess and give money when the name of God was mentioned.
A few years later, he charted his own course and set up a church – a church that thrust him into fame, and continues to place him at the centre of discussions.
Dramatic
He loves the attention he gets. He thrives in it. His dramatic preaching, full of explosive language that cannot be conveyed in cold print is one of the ways he believes he can lead his flock to God.
Ng'ang'a rebukes women in his congregation for not being fashionable. Surely, there is a better way of showing that God has showered blessings, and he believes it should be shown in classy handbags and better hairstyles; not the "matutas" that some of them show up with.
He condemns the men for not being well endowed in areas he believes matter; and threatens to pronounce a curse that would make them incapable of "doing things that God created them to do with women."
The pastor abuses bishops who serve in his church, reminding them of the poverty he yanked them from, and sends them packing in a huff. He does things that make the clergy uncomfortable.
"I am acting on behalf of God. I rebuke members of my church to bring them back to God. I am a father, and a father knows what his children need. My children can do with a little rebuking," he says, citing occasions he has been recorded saying things that many considered ungodly.
A section of his followers believe he is troubled, that there is something wrong with their pastor.
"Every day, it is like he is changing and becoming a new person. He used to be very gentle," says Florence Ngaita, adding that when she lost her son, it is pastor Ng'ang'a's preaching that helped her overcome grief.
Ng'ang'a admits that he has been troubled, but that was in the past. He says there was a time in his life when everything was going down. He was at Shimo la Tewa prison where he had served for many crimes ranging from sexual assault, burglary, being a gang leader in possession of a gun, among other things. It is in prison that he claims he had an encounter with God.
"He appeared in form of a baby. A bright light. It was as if I was dreaming. He told me to go and save His people," he said in a previous interview with The Standard. When he left prison, he set up a church in Mombasa.
His latest actions, such as videos on social media that captured him spewing abuses, have made many people question if he ever had an encounter with God. That a man who walks in the footsteps of the Messiah would get on the altar and humiliate his congregation is something many find unsettling.
"The church is supposed to be a place where people go with troubled souls to get a soothing, not a place where you leave with more bruises," wrote Anthony Koech, a preacher who termed Ng'ang'a's behaviour unfortunate.
Ng'ang'a says he owes nobody an explanation. The only one he has given in the past is that people should know that he is two in one. Ng'ang'a the man, and Ng'ang'a the spirit. When the spirit takes over, he claims he does things that many see as abnormal, he has no control.
"Sometimes I look at things that I did and I get surprised. It is the spirit in me. God working in me through His spirit," he says.
When he recounts the mistakes he did in the past, he blames them on women. The pastor says women ruined him. From 1968 when he was a shopkeeper in Kinangop, he claims a woman showed him body parts that he was not supposed to see at a young age. It became his weakness. Always seeking the forbidden from women, and it is that longing that he believes sent him to prison.
Ng'ang'a was always seeking for a thrill, and when he could not find it in women, he sought it elsewhere - drugs, armed robbery - anything for that high.
"I did things that are hard to talk about. But I found God and I am a better person," he says.
Whether his recent shocking behaviour is a call for help, a misjudgement of old age, unending craving for attention or all of them wrapped into one is hard to tell. He thinks it is his enemies and the devil who are working to bring him down. Ng'ang'a fights this by going on long fasts.
"I cannot talk to the media. I am fasting. I do not want anything that will block God from reaching me," he says.