SDA faithful turn rowdy as troubled church closed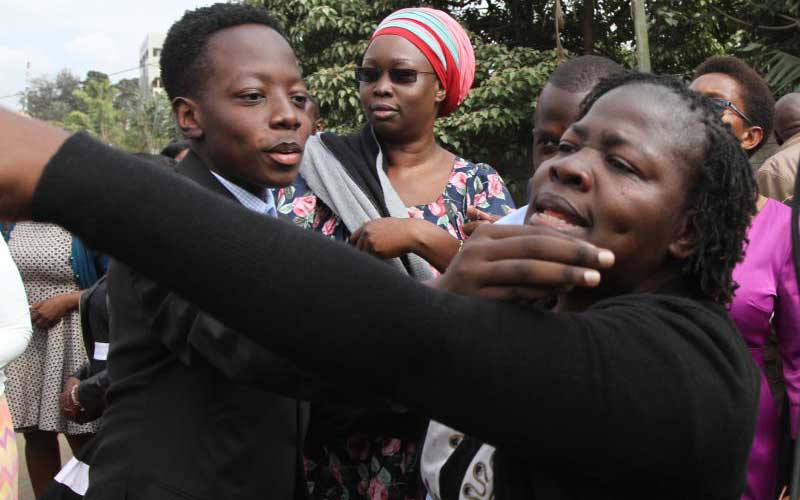 SDA faithful turn rowdy as troubled church closed
The troubled Nairobi Central SDA Church was closed indefinitely yesterday on orders of the Nairobi Police Chief Philip Ndolo.
The police chief told the Sunday Standard on phone that worshipers will only be allowed back to the church once the warring parties have agreed to a ceasefire.
Yesterday, armed policemen stopped the faithful from gaining access into the church compound.
Officers, some in uniforms, were deployed to the troubled church with instructions to send away worshipers who started trooping in as early as 8am.
Shocked worshipers congregated outside the church compound where they discussed the unfolding events in hushed tones.
They watched in shock as police patrolled their worship place with sniffer dogs and guns hanging on their shoulders.
Inside, a group of senior church leaders are said to have been holding consultative meetings on the way forward.
Disappointed guests
An international conference scheduled to take place at the church yesterday could not proceed.
Disappointed guests, some who are said to have travelled from as far as Canada and Australia, were instructed to congregate at the St Georges Primary school for the meeting. They also left in a huff.
Pastor Peter Nyaga, who was the presiding priest during yesterday's event, was also locked out by the police who however allowed him into the church after consultations.
Outside the gates, a group of visibly agitated women assaulted Standard Photo Journalist Elvis Ogina and a K24 cameraman. One woman slapped a journalist and tried to grab his camera.
Yesterday, prominent politicians and civil servants known to pray at the church were missing in action save for Karachuonyo MP Adipo Okuome, who arrived at the venue shortly after 11am to find other worshipers locked out of the gates.