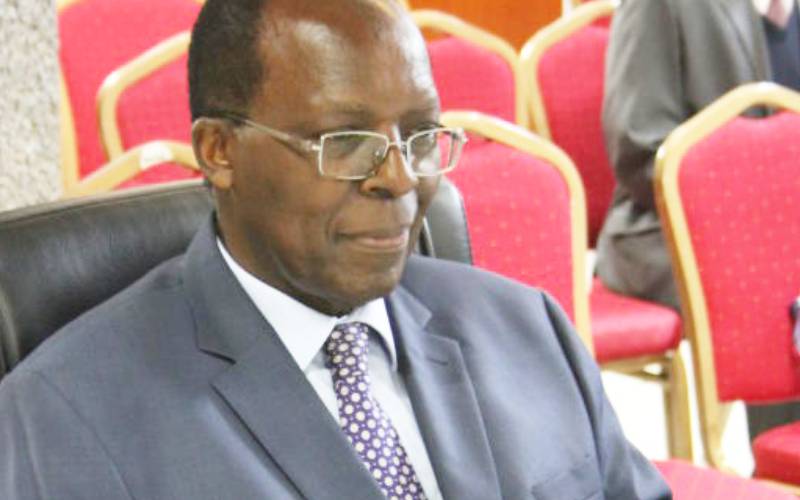 A tribunal set up to probe the conduct of Supreme Court Judge Jackton Ojwang has declared him innocent. The move by the Judicial Service Commission was triggered by a petition made by Nelson Oduor and eight others. Varied allegations of misconduct, incompetence and breach of the judicial code of conduct were claimed. The report received by President Uhuru Kenyatta cited insufficient evidence to warrant the judge's removal.
SEE ALSO: Court allows lawyers meeting to expel two key Uhuru officers
The investigation into the conduct of Justice Ojwang was initiated in response to a request by the JSC made on March 19. The President formed the tribunal on April 2. It comprises Justice (Rtd) Festus Azangalala, Ambrose Weda, Andrew Bahati Mwamuye, Lucy Kambuni, Sylvia Wanjiku Muchiri and Amina Abdalla. Tribunal chairman Justice Alnashir Visram said, "After adducing and analysing all the allegations made against the Honorable Justice, the verdict is that the Judge is innocent ... and he should resume his duties immediately." In the course of their investigation, Justice Visram's tribunal sieved through evidence presented by 25 witnesses. Ojwang was accused of close association with Migori County Government and its Governor Okoth Obado.
SEE ALSO: Some of the judges at the centre of the Maraga-Uhuru tiff
He was said to have authored a judgment in respect to the Sony sugar belt and in return was rewarded by Obado, who allegedly constructed the road to the judge's private residence on the outskirts of Migori town. Ojwang is also accused of failing to withdraw from the Awendo sugar belt case and the Migori governor election petition, despite knowing that he had a close relationship with Obado. His accuser, Oduor, claims that Ojwang was seen visiting Obado's family and that the governor reciprocated the visit.