Businesswoman Akinyi to take plea over heroin possession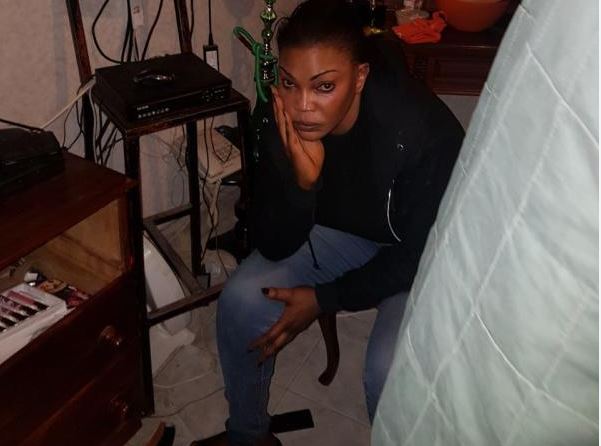 Nairobi businesswoman Joyce Akinyi is expected in court on Monday to face charges of narcotics trafficking.
This was after she was found with two kilograms of heroin in her room at Nairobi West. She was arrested alongside a Congolese national on Saturday morning by police who had been trailing her.
The origin of the package of the drugs valued at Sh3 million is yet to be established. It will help authorities establish the chain of distribution and benefactors.
Officials aware of the raid said it came following reports that Akinyi was still in the illegal business.
During the arrest, police said Akinyi was found with Congolese passports bearing her photos but with different names and nationalities.
One had the name Eveline Kambere, with the birth place as Goma, Congo. In the photo, Akinyi's hair had been shaved off.
A second passport has the name Marline Kambuba Mape with the same birth place but in it, Akinyi was in a weave with blonde edges.
Akinyi came into the limelight after she was involved in multiple public squabbles with her estranged husband, notorious Nigerian Antony Chinedu. He was deported in 2013 in police operations.
In October 2008, Budalangi MP Raphael Wanjala and Akinyi were arrested at New Delhi's Indira Gandhi Airport on allegations that they were part of a money laundering racket.
Police found the equivalent of Sh7.5 million in US dollars on them. India requires one to declare amounts of money above Sh375,000.
They were held at Tihar Prison, India's second largest, where they stayed for five months before government intervened.
Police have in the past made such seizures but failed to make a follow up on the source to burst the web behind the supply.
All indications are that the main dealers or barons behind the drugs are powerful and monied and hide behind the mules who are usually arrested and later arraigned.
Cases of drug trafficking have been on the rise in the country even as most traffickers avoid the most used routes in their business. Police say they now use roads as opposed to airports to carry out their business.
The most commonly trafficked narcotics from Tanzania through Uganda is heroin. Cocaine is also trafficked from the two countries.
Kenya made the second biggest seizure in July 2016 and arrested two suspects who were linked to 100 kilograms of cocaine valued at Sh598 million disguised as sugar.