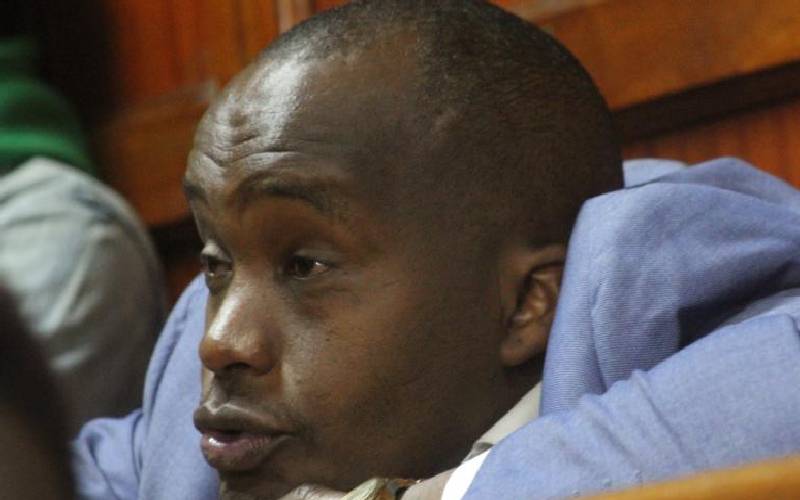 Starehe MP Charles Njagua (pictured) has moved to the High Court seeking to be released on bail.
In an application filed yesterday, Njagua wants orders issued by a lower court on June 28 denying him bail and detaining him for three days to be revised.
The MP wants his petition to be heard urgently, claiming that his rights were violated when Magistrate Sinkiyan Tobiko denied him bail last Friday and detained him till tomorrow.
"Mr Tobiko failed to consider submissions by my counsel that the witnesses are not known to me and that I have a constitutional right to be released on bail or bond pending investigations by the prosecution team," Njagua says.
Through lawyer Duncan Okatch, the legislator wants the magistrate's court to be compelled to set aside Tobiko's orders. He adds that the charges he is facing are bailable.
He says the court denied him bail claiming that once released, he would organise a gang and interfere with witnesses.
"Those grounds are mere suspicions and there was nothing before the court to support this suspicion."
The MP is accused of incitement. The prosecution asked that he be detained for 14 days to allow them to complete investigations.
Tobiko ordered that he be held until today when she will rule on whether to release him on bail.