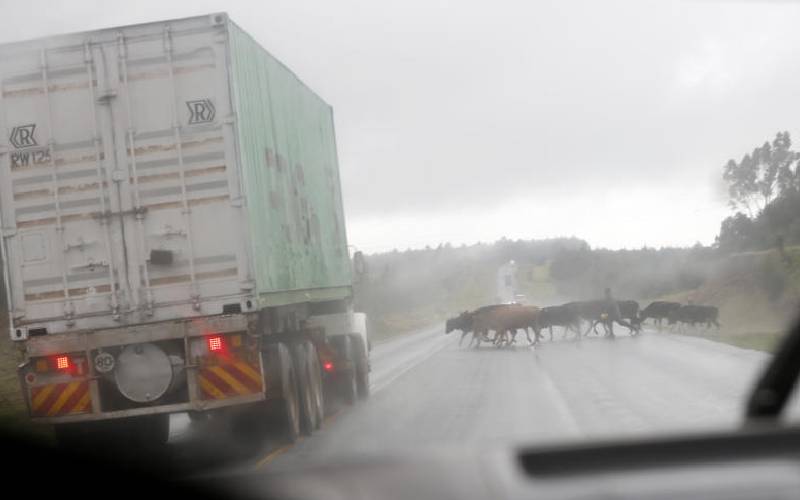 Children and the elderly will be the most affected population with the onset of the cold season.
This population, as advised by experts, are the most vulnerable to infections and worsening of existing conditions during this season.
Forecast by the weatherman has predicted the cold will be as low as 10ºC.
Some of the areas as revealed by Kenya Meteorological Department Director Stella Aura which will be most affected are Nairobi, Kiambu, Nyeri, Murang'a, and Kirinyaga.
Read More
Others are Meru, Embu, Tharaka Nithi, Nyandarua and Laikipia.
"A few days may turn out to be extremely cold with temperatures falling below 18 degrees celcius in some areas," said Aura.
There will also be occasional prolonged hours of overcast skies (cloudy conditions) resulting in cold and chilly conditions.
Dr Vankatesh Narnavaram from Life Care Hospital said caretakers of children and the elderly should be wary of onset or worsening of respiratory diseases, skin infections and musculoskeletal diseases.
For respiratory, both children and the elderly are likely to get infected with pneumonia due to the increase of nasal viral infections like colds.
Vankatesh said for individuals who have asthma, the condition may worsen.
For those who do not have the condition, they might symptoms like difficulty in breathing as a result of chest congestion and wheezing.
The risk of infections, he said, further increases if the individuals travel.
"In this case they should wear a mouth mask and make sure they do not skip medication," he said.
According to the 2019 Economic Survey by the Kenya National Bureau of Statistics (KNBS), the leading cause of death was found to be diseases of the respiratory system.
"This accounted for 39.3 per cent of the total disease incidences in 2018, followed by Malaria at 19.4 per cent," reads the report.
The report, further documents, that there were 21.8 million hospital visits as a result of respiratory ailments in 2017. In 2018, the number was 14.2 million.
For the elderly population, individuals who have arthritis may also have a tough time in this cold season.
"Due to old age, they will experience stiffness of legs and may be unable to walk, especially early in the morning," said Vankatesh, a specialist in internal medicine.
"Flexibility will reduce for them and they might experience more pain."
This population should also be constantly checked by their doctors and take their adhere to their medication.