Police still investigating circumstances surrounding death of student at US University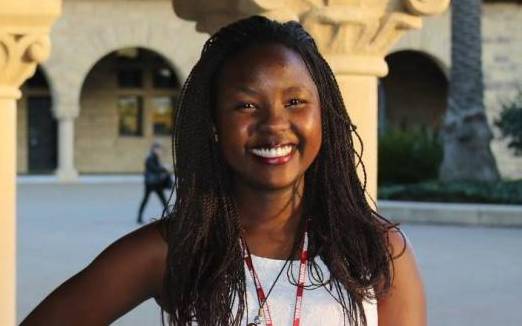 The family of Norah Jelagat Borus is yet to get information on the cause of her death in a US varsity.
Jelagat Borus, who was one of the best performing students in 2013 Kenya Certificate of Secondary Education (KCSE) examinations, was on Friday found dead at her residence at Stanford University in California.
Her death was announced by Stanford University's President Marc Tessier-Lavigne and university's Vice Provost for Student Affairs Susie Brubaker-Cole.
Family spokesperson Joseph Maswan said the matter was still under investigation and that the body was yet to be released to them.
Jelagat is the lastborn of Prof Peter Borus and his wife Dr Diana Borus of the Ministry of Agriculture.
Mr Maswan said the girl's father and her elder sister had arrived in the US.
The US police confirmed the death on Friday afternoon, noting that there was "no ongoing safety threat to the campus community."
The cause and date of the student's death remained unknown. She was a Masters student of Computer Science.
Norah studied at Precious Blood Secondary School, Riruta. She was a top student in the 2013 KCSE examinations, and fourth nationally in Kenya. She then joined the Equity African Leadership Programme in March, 2014.