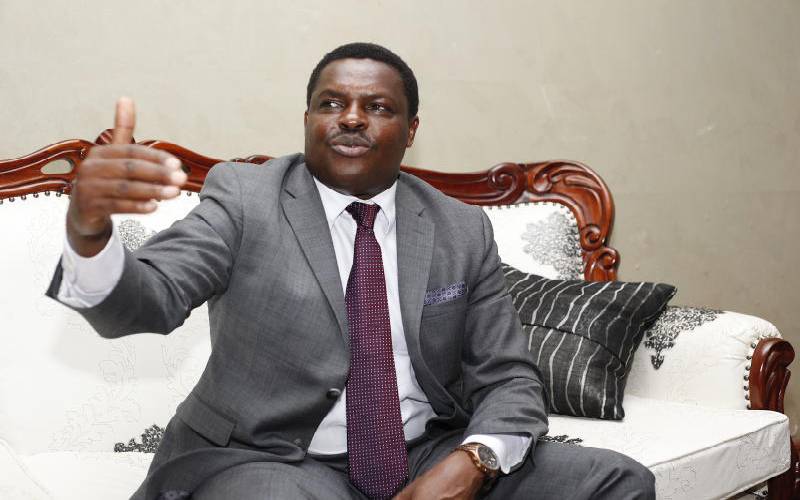 A governor and his wife were separately grilled by anti-graft agency detectives over alleged inflation of price of equipment supplied to the county. Tharaka Nithi Governor Muthomi Njuki, who was the first to appear before the Ethics and Anti-Corruption Commission (EACC) in Nairobi, was questioned for more than two hours over the alleged inflated cost of the incinerator procured by his government from China. Mr Njuki and his wife MM Mugweru are under investigation over the alleged fraudulent procurement of an incinerator said to have cost Sh4 million but which was sold to the county government for Sh34 million. Generation Electronics and Allied Limited supplied the incinerator, installed and commissioned it in Chuka town.
SEE ALSO: Boost for EACC after court rules it does not require DPP consent to charge suspects
Investigators are pursuing leads that the company could be linked to the governor and his wife. Detectives questioned whether an advertisement on the equipment was tailor-made for the type that had been sourced by the firm. "When the machine was shipped into the country, the county government placed an advert in the local dailies with the exact specifications of the one imported. This gave this company an edge over other companies also bidding and it won the local tender," disclosed an investigating officer. The Standard could not immediately establish what Njuki and his wife, who were questioned separately, told detectives. "Governor Njuki has been interviewed and recorded a statement with investigators," said EACC spokesman Yassin Amaro.
SEE ALSO: Why EACC is after university over multi-billion-shilling building
He was accompanied by his lawyer Katwa Kigen. The Standard established yesterday afternoon that she, too, had walked into Integrity Centre.