'Standard' reporters scoop international fellowships
Two Standard Group senior reporters have won international recognition by scooping fellowships with reputable organisations.
Protus Onyango and Roselyne Obala have been picked for the Bertha Challenge 2019 and International Training Programme (ITP) Media Africa 2019 respectively.
The 2019 Bertha Challenge by the Bertha Foundation supports collaborative investigations pushing for social justice issues. It supports activists, storytellers and lawyers striving to realise social and economic justice and human rights for all.
This year, Bertha Challenge selected five investigative journalists and five activists in five global locations who will spend a year participating in regular virtual seminars seeking to investigate the causes and solutions to land and housing injustices.
Mr Onyango will attend a global meeting of the 10 Bertha Fellows in London in July and another one at the end of the fellowship in May 2020. The reporter has 15 years of experience in journalism and writes on politics, development, health, education, agriculture and environment with a bias in climate change.
He is a green economy champion and his stories on socio-economic topics such as land, water and housing for instance 'Why Kenyan rivers are drying' have necessitated policy reviews.
Onyango also attended the 2017 six-month 'Tell the Story-Investigative and Conflict Sensitive Reporting' training sponsored by Deutsche Welle (DW) Akademie.
In the same year, he also attended Thomson Reuters Foundation training for journalists to understand how their country could be losing money through illicit means.
Last year, he was awarded the 2018 Journalist Grant from Stockholm International Water Institute (SIWI) to attend the conference World Water Week in Stockholm.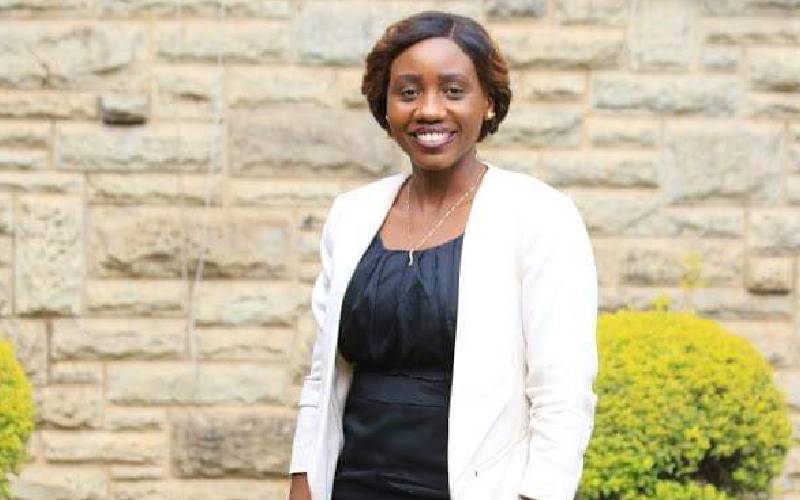 The International Training Programme (ITP), to be attended by Ms Obala, is a 14-month programme of media regulation in democratic framework and is sponsored by the Swedish Government.
The programme will be implemented in five phases in Kenya, Sweden and an undisclosed African country. A compulsory start-up seminar will be in Nairobi on June 12.
After the ITP programme, Ms Obala will participate in the support press freedom and sensitive reporting in Germany this September.
Last year, she joined nine other journalists drawn from various parts of the world for the inaugural prestigious one month long Dongfang fellowship program in China in 2018.
The program included visits to China's leading digital technology and business firms Alibaba and Tencent Limited.
Obala is a senior reporter with 12 years of experience and specialises in politics and legislation.
She is credited with numerous headline stories on good governance, the legislative process and investigative stories.
In 2013, Roselyne briefly served at the communications department for the County Government of Kisumu.
Presidential Trips
On numerous occasions, she has been part of the press team accompanying the president, deputy president and foreign affairs minister on foreign trips.
Some included; the 71st United Nations General Assembly (UNGA) in New York, European Union Development Day in Brussels, trade ties and tax regime in Belgium, the Belts and Road forum in Beijing among others.
She was also attached to the Daily Press, in New Port News, Virginia State in the USA, while covering the last US presidential election in November 2016.
Roselyne holds a Bachelor of Arts degree in Mass Communication from Maseno University and a Master's Degree in Development Communication from the University of Nairobi.
She is currently the chairperson of the Association of Devolution Journalists (ADJ), vice chairperson Political Journalists Association of Kenya (PJAK) and former chairperson Kenya Parliamentary Journalists' Association (KPJA) and a robust political affairs writer of no mean repute.