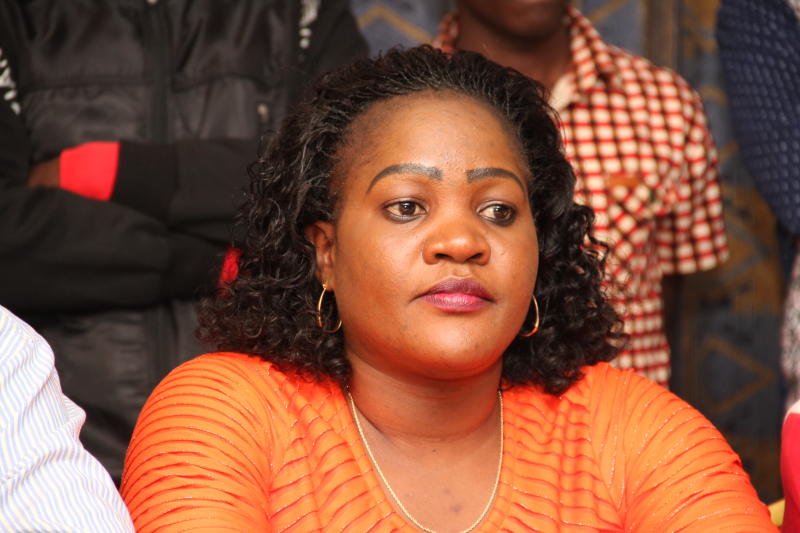 Senators have told Nairobi governor Mike Sonko to urgently name his deputy and stop acting or working in defiance of the rule of law.
The Senators led by Beatrice Kwamboka said it was wrong for Sonko to assume that he is above the law and to run the expansive county of Nairobi alone without a deputy.
''The actions of Sonko are disturbing and I beseech the MCAs to invoke their legislative authorities and oversight mandate to pile pressure on Sonko to pick a deputy,'' she said
For close to a year and half, Nairobians have been waiting in vain for their governor to name his deputy.
Some of them have even accused him of ignoring what the Constitution stipulates on the matter and wondered why he was buying time and playing politics.
Read More
Sonko's former deputy, Polycarp Igathe, resigned on January 12, 2018 and since then the closest the governor has come to replacing him is nominating Miguna Miguna.
But Miguna too rejected the offer after members of the Nairobi County Assembly threatened to block his appointment since he was from ODM and Sonko Jubilee.
Sonko then went ahead and proposed Wiper's Rahab Wangui Ndambuki to his wish list in what he attributed to the 'spirit of the handshake', but this too hasn't worked.
While addressing a pre-summit youth leadership forum at the Grand Royal Swiss Hotel on Saturday, Kwamboka rallied Senators and MCAs to explore impeachment of Sonko.
''If the governor cannot move with speed and appoint a deputy, then invoke your constitutional discretion to impeach him,'' claimed Kwamboka.
The Senator was backed by a number of cohorts who attended the forum.
They were Senators Jonstone Sakaja (Nairobi) Fred Outa (Kisumu), Agnes Zani (Nominated), Stewart Madzayo (Kilifi), Ochillo Ayacko (Migori) among others.
They strongly vouched for a constitutional order and asked the governor to uphold rule of law.
Sonko has promised to fill the vacant position but until to date hasn't kept his word.
Sakaja said the appointment of a Deputy Governor in Nairobi is now long overdue and it is high time the governor respects the rule of law.
The Constitution defines a properly constituted county government comprises a Governor, Deputy Governor, 10 CECs, chief officers, directors and other officials.
As things stand, Sakaja said Sonko has now created a lee way and that any person can go to court and say Nairobi countyis not legally structured or constituted.
He said he had raised the issue multiple time in the Senate and is surprised there is no solution to date.
Sakaja said having a Deputy Governor is not a matter of whether Sonko wants or not, but what the Constitution says.
Chief administration Secretary for Youth and Gender Affairs Rachael Shabesh also wondered why Nominated persons at the Assemblies were being barred from motions.
''It is wrong that Nominated persons are denied the opportunity at the Assemblies to moot and table motions while in Parliament and Senate they do so,'' claimed Shebesh
She sought for the constitutional interpretation of the matter and asked the Legislative Authorities to shed light on the legal exposition of the matter.