More high profile arrests expected, as Kinoti concluded probes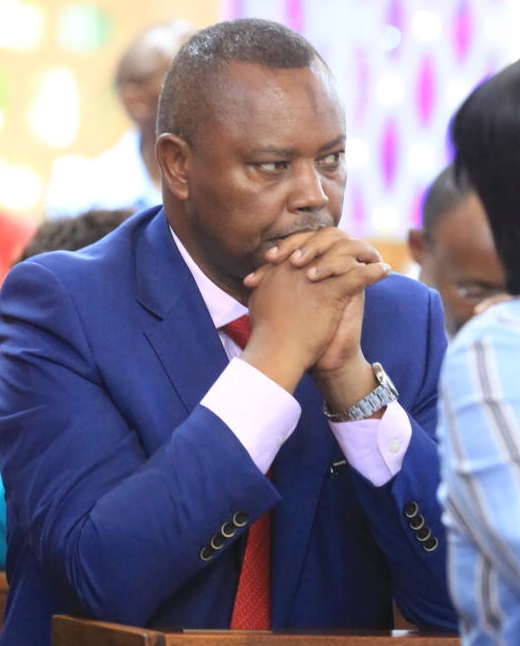 The Directorate of Criminal Investigations (DCI) will soon arrest the big fish as detectives conclude probe into a number of corruption cases.
DCI boss George Kinoti yesterday told the National Assembly Committee on Administration and National Security that they would forward files to the Director of Public Prosecutions (DPP) for action.
He, however, did not provide a timeline. Mr Kinoti was updating the committee on the ongoing investigations touching on ministries and State agencies.
On the Arror and Kimwarer dams' scandal, Kinoti said money was wired to Italy then London (UK) and back home before being withdrawn from a local bank.
"The involved persons went to the National Treasury again asking for mobilisation funds. They got a nod and proceeded to Barclays Bank and secured loans," he told MPs of the probes on the suspected loss of Sh21 billion.
Kinoti stated that the bank was duped into advancing the loans to a different company from the one that won the dams' contract and that the money was used to purchase 48 vehicles, lorries, double cabs and tractors.
Contraband sugar
The vehicles were impounded — 40 in Nairobi and eight in Nakuru. The vehicles belonged to the Italian firm CMC Di Ravenna that was awarded the dams' contract, according to detectives. The vehicles are at the DCI headquarters.
The vehicles cannot be auctioned, as they were used as security to access the loan, he told the team led by Paul Koinange (Kiambaa).
On importation of contraband sugar, he said quality tests had confirmed that the impounded sweetener was not fit for human consumption.
Kinoti told MPs detectives were actively probing possible theft of Sh335 million at Sony Sugar and alleged misuse of Sh3.2 billion bailout at Mumias Sugar Company (MSC).
"The MSC file is complete and we will be recommending prosecutions," Kinoti said.
The DCI urged MPs to repeal the requirement to present a suspect in court within 24 hours. But Nyakach MP Aduma Owuor said that was a constitutional requirement and therefore might require a referendum to repeal.
The MPs held a four-hour closed-door meeting with Kinoti and various heads of departments where they discussed operationalisation of a forensic laboratory and registration and issuance of certificates of good conduct.
"Our investigations are like throwing a stone in the forest and only getting to know the person hit when they come out. We will not be derailed by complaint from individuals," he stressed.