Police recover 483 bullets from lawyer Nyakundi's home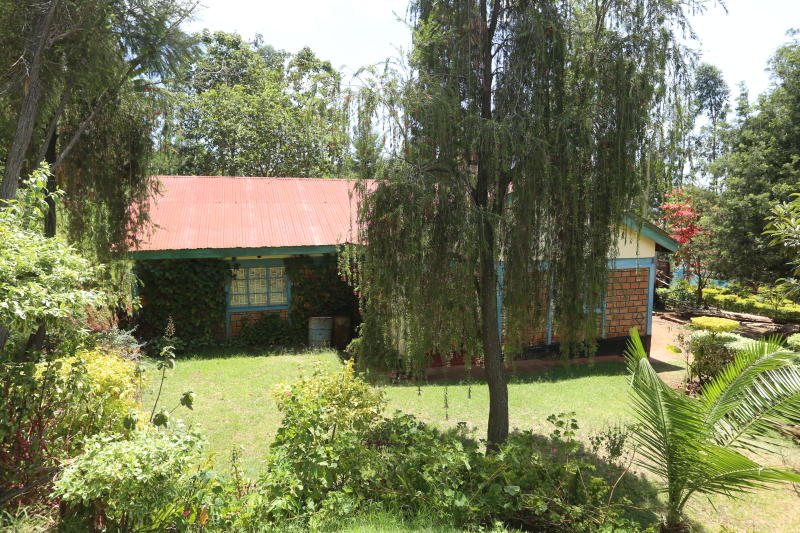 Police have recovered 483 bullets from a prominent Nairobi's lawyer's home in Muthaiga North Parkside Estate.
This stems from a statement they issued on the status of the shooting incident in which Assa Nyakundi is said to have accidentally shot and killed his son on Sunday afternoon.
"Further to the earlier signal vide occurrence book (OB) 34/17/03/2019 of 17/03/2019, the house of the suspect at Muthaiga North Parkside, house number five was visited and a thorough search conducted therein," the statement said.
Police said that in the master bedroom, inside a safe, they found one pistol- make sig saver 357, two empty magazines, 285 rounds of 9mm, 47 rounds of 357mm and 139 rounds of 12 gauge ammunitions.
The officers also found a black holster, firearms certificate in the names of Kibagendi Assa Michael Nyakundi and a mutilated civilian firearm in the names of Kibagendi A.M. Nyakundi.
In an adjacent room in the house used as a library, police also found one shot gun rifle serial number T024641 hidden at a shoe rack. They said the firearm certificate and the civilian firearm certificate have been forwarded to Firearms Licensing Board for verification.
They also said Nyakundi's motor vehicle, a Toyota Axio, registration number KCE 753B was subjected to ballistic examinations on by officers from DCI.
The officers said they recovered one spent cartridge of 9mm calibre under the mat of the front passenger seat and a bullet head of the same calibre was found inside the boot of the car.
There were bloodstains found on the upper left side of the back seat with a bullet hole visible about six inches from the stain on the backrest of the seat.
Authorities have said they were also dusting for prints and samples for forensic examinations were collected.
"The exhibit firearm, make glock serial number guz 521 recovered from the suspect on 17/03/2019 has been confirmed to be loaded with 13 rounds of 9mm and not 14 as earlier reported," police said.
The officers have taken the pistol for a ballistic examination at Directorate of Criminal Investigations (DCI) headquarters.
"The suspect aged 60 years is currently admitted at Nairobi Hospital, under constant police guard after suffering blood pressure complications while in custody. The body of the deceased is still at Aga Khan Mortuary awaiting post mortem," they said.
Nyakundi is said to have left ICC church along Mombasa road on Sunday while driving his vehicle with his son, Joseph Nyakundi aged 29, seated at the back.
He told police that as he neared his house inMuthaiga North, near the Judicial Training Institute, he reached back to retrieve his glock firearm from the right pouch of the said motor vehicle to holster it.
He claimed to have accidentally shot one round from the said firearm, hitting his son on the chest and immediately rushed him to Aga Khan Hospital where he was pronounced dead on arrival.