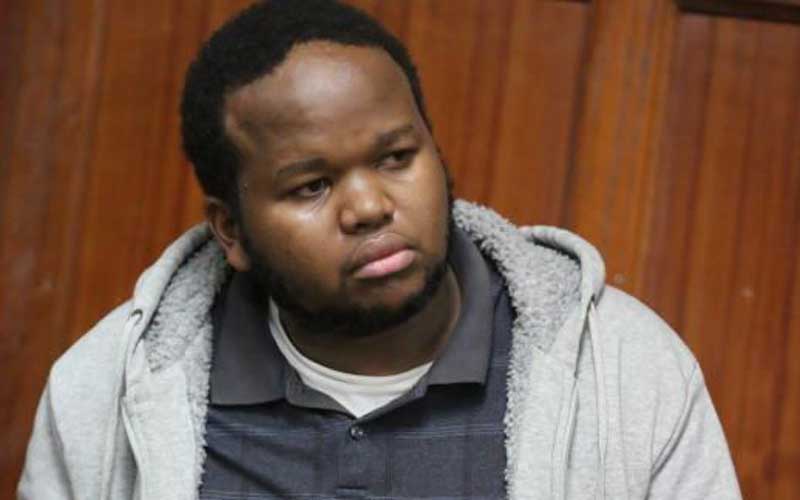 A 24-year-old man was yesterday charged in a Milimani court with electronic theft of more than Sh294 million.
Kevin Kunga Mwaka (pictured) was charged that on November 1, last year, and January 20, 2019, he fraudulently and with intent to steal, interfered with data in Family Bank banking system by altering 22 prepaid card balances involving Sh294,800,003.
Kunga faced a separate charge of conspiracy to steal Sh294,800,003 from the same bank on the same dates.
The charge sheet also indicated that last January 19, in the course of stealing, the accused dishonestly received in his Family Bank account Sh15,000,000 knowing or having reasons to believe it was stolen money.
Kunga pleaded not guilty to the charges and the prosecution did not object to his release on bond and bail.
Through his lawyer, the accused applied to be furnished with the charge sheet and all documentary evidence that the prosecution would rely on in the matter.
"Your honour, the man before you is barely 24-years-old with known place of abode. He voluntarily surrendered to the Directorate of Criminal Investigations and, therefore, he is not a flight risk," the lawyer said.
Principal Magistrate Martha Mutuku granted him Sh2 million bond or Sh1 million cash bail.