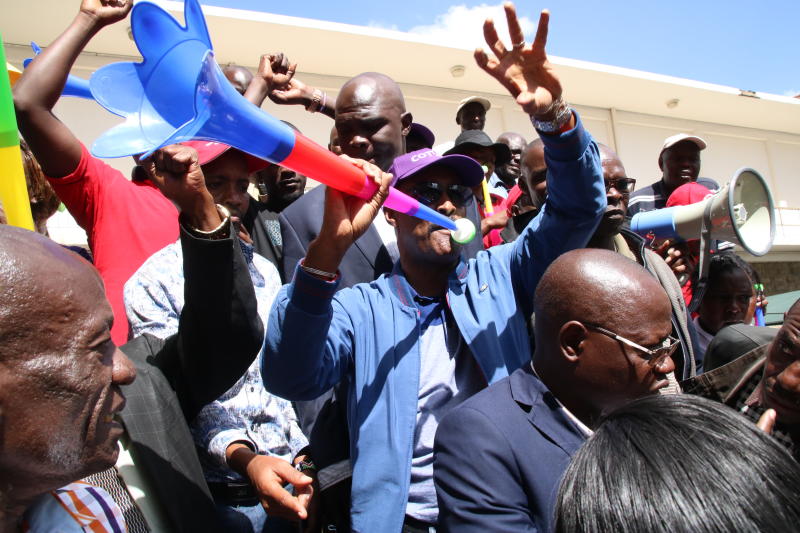 Nairobi County workers protested at the Salaries and Remuneration Commission (SRC) offices yesterday demanding implementation of the 2017-18 pay increment deal.
The workers marched from the city centre to the SRC offices in Upper Hill, vowing to continue with the strike until their demands are met.
They accused SRC of blocking the pay increase despite Governor Mike Sonko's assurance that there was enough money to pay them.
By noon, the staff had not been addressed by SRC officials. They vowed not to return to work until the commission approves implementation of the CBA.
"We want to know why SRC is opposed to our demands yet it is the county government that pays us. It is mischievous,'' said a worker.
Sonko had addressed the workers on Tuesday when the strike began, promising to meet their demands.
But he said he was unable to effect the salary changes unless SRC gives him an approval.
Under the CBA agreement, the 13,000 county workers are expected to get salary increments of 15-20 per cent.
The strike has paralysed operations at City Hall, with attempts by the governor to convince the workers to return to work proving futile.
Residents seeking services at City Hall have been turned away.