14 Riverside Drive attack: What we know so far
3.45 PM: Suspected terrorists arrive at dusitD2 Hotel in Westlands, Nairobi.
They were in a car of registration KCN 340E.
Attackers then force entry into the hotel premises.
3.50PM: An explosion and heavy gunfire fill the air.
4.00PM: Screams are heard from within Dusit Hotel as staff report explosions.
Happening between 4.00-5.00PM
A contingent of security officers is deployed to rescue and man the area around Dusit hotel.
DCI boss George Kinoti arrives at the premise.
Police cordon off thearea as rescue operation takes place.
University of Nairobi Chiromo campus students is evacuated.
Rescue teams including Red Cross and several ambulances make way to dusitD2, the injured are given treatment on the go.
Recce Squad, KDF commandoes, and other units arrive at the scene of the attack and take control of the situation.
5.00PM: Security agencies say six gunmen spotted at the area. However, their identity still remains unknown.
One person confirmed dead. The victim died while receiving treatment at a hospital.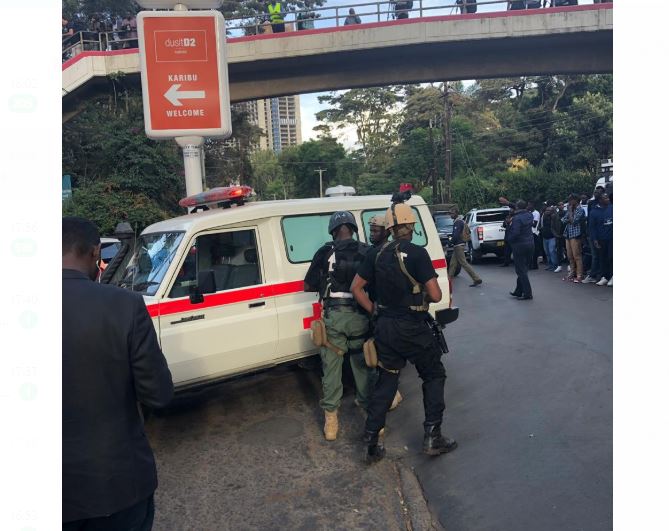 5.45PM: Casualties are taken to Aga Khan and MP Shah Hospitals.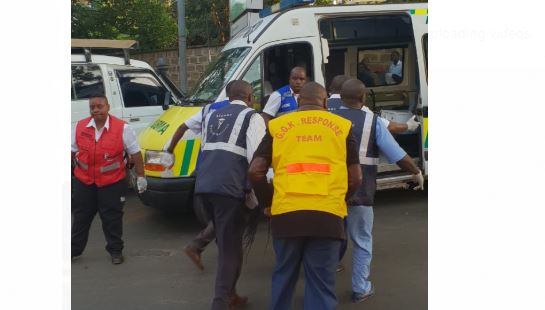 6.10PM: Inspector General of Police Joseph Boinnet says they believe several armed gunmen are still in the building. He has urged Kenyans to follow instructions of security teams.
This is a developing story and will be updated by the minute...