Matatu CBD ban: Moi asks City Hall to talk to matatu owners end commuter suffering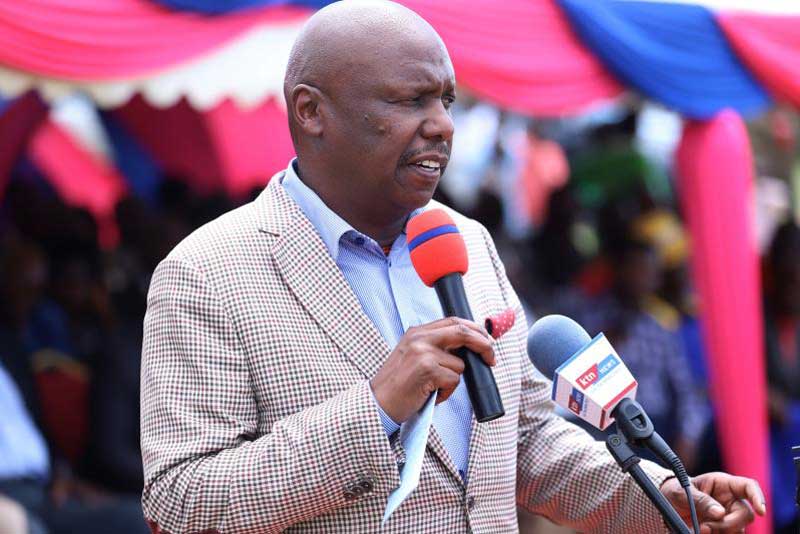 The unprecedented human gridlock witnessed in Nairobi following the ban of matatus from the Central Business District (CBD) can be solved if all transport stakeholders sat to find an amicable solution, Gideon Moi has said.
The Baringo Senator asked City Hall to act quickly to alleviate the commuter suffering maintaining poor execution of the directive was counterproductive.
"Today we have witnessed commuters suffering after they were forced to trek for long distances to their places of work, small-scale traders incurring more costs ferrying their wares to the market, disruption of businesses and the old being stranded at drop off points with no alternative transport or anyone to assist them," he said.
Moi now wants City Hall to introduce efficient and affordable shuttles to pick passengers from the designated bus termini and drop them in the CBD.
"While we all look forward to a decongested city that reduces hours spent on the traffic jam, the Nairobi City County Government in collaboration with the National Government need to put in place proper plans for efficient and reliable transport system from matatu drop off points to the CBD," he said.
Where it began
The ban on PSVs from accessing the city centre took effect this morning with dozens of police and county askaris being deployed at major entry points.
It compels all matatus to operate from designated termini without entering the Central Business District to pick and drop off passengers.
Nairobi Governor Mike Sonko's administration has vowed to continue with the radical plan to decongest the city, maintaining that it is for the good of the residents.
"As a county, we have spent millions of shillings to construct bus terminus and stages for matatus, it is time the structures are put into use," Sonko told members of the county Public Accounts and Investment committee.
Twenty-one matatu Saccos moved to court seeking to have the ban lifted on grounds that it was 'discriminatory and was made unilaterally'.
Justice Pauline Nyamweya declined to lift the orders, instead directed the matatu operators to serve county government, NTSA and police with suit papers for hearing on December 6.