KPC crisis meeting aborts due to lack of quorum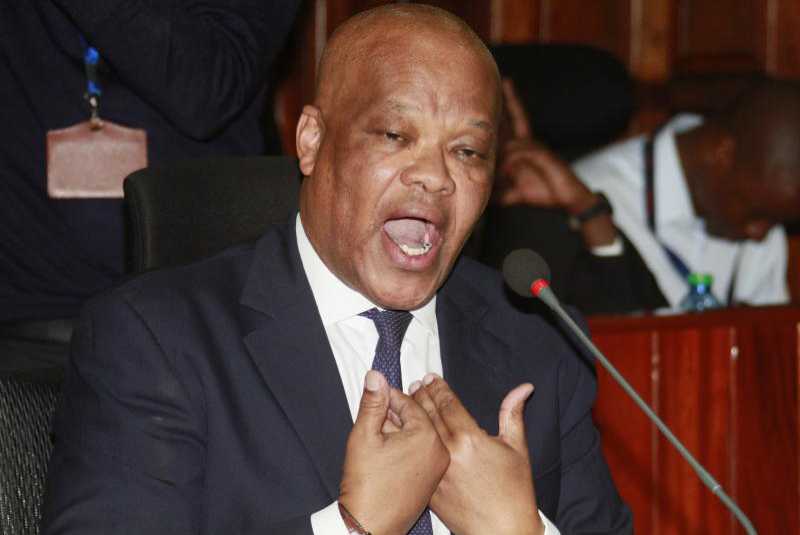 A crisis meeting called by the Kenya Pipeline Company aborted yesterday after the board failed to raise the quorum to discuss the ouster of top managers.
KPC Chairman John Ngumi had convened the meeting to discuss the alleged loss of fuel worth Sh1 billion in suspect spillages.
Only Mr Ngumi, Petroleum Principal Secretary Andrew Kamau and independent directors Winnie Mukami and Rita Okuthe showed up, prompting Ngumi to postpone the meeting to next week.
At least six out of nine directors are needed to constitute a quorum. The other directors are Huson Andambi, Maj (Rtd) Iltasayon Neepe, Erick Korir, Jinaro Kibet, Wahome Gitonga and Felicity Biriri.
The KPC management has been fighting claims that the heavy losses had been occasioned by internal theft. The firm said that over half of the 11.6 million litres of fuel lost was due to external theft, with the rest being lost to spillage emanating from faulty lines.
The company, in internal documents, says 11,646 cubic metres (11,646,000 litres) of oil were lost between June 2017 and March 2018, costing the firm Sh533 million. However, overall loss from previous years stands at 23,878,000 litres.
The largest theft was 4,490,000 litres pilfered from the Koru Line 6 (KM60) valued at Sh234,485,760. The incident was reported on June 16 last year and two suspects, Andrew Mambo and Charles Muritu, were charged in Kisumu.
Take a quick survey and help us improve our website!
Take a survey
The second theft recorded was on May 15 on Line KM27 (Ngong Forest) where 521,000 litres of kerosene and 679,000 litres of diesel were siphoned.
KPC said the Kenya Forest Service reported the matter and investigations were going on. No one has been arrested.
The two incidents accounted for 5,690,000 litres, which is about 49 per cent of total losses, with spillages accounting for the remaining 5,956,000 litres.
Burst pipeline
Other fuel losses include 1,572,000 litres of kerosene in KM Konza (Line 1) reported on November 19 last year and 1,038,000 litres of petrol that spilled due to a burst pipeline at Lisa Ranch and Game Sanctuary belonging to Prof Philip Mbithi.
"Since October 2017 to September 2018, we have experienced 10 oil spills of differing severity on the KPC pipeline that traverses a section of the ranch. In total, the oil spills have affected 103 acres of pasture and our main dam," Michael Mbithi, a manager at the ranch, said in a statement.
On November 12, KPC wrote to the Energy Regulatory Commission (ERC) to explain the loss of the 11,646,000 litres.
"It's imperative to note that the loss is guided by a threshold of 0.25 per cent as provided in the TSA and that KPC is committed to transfer the ex-gratia insurance compensation of Sh100 million, which will reduce the effect of the loss and the OMCs were tasked to propose the formula," KPC Managing Director Joe Sang's letter to ERC boss Pavel Oimeke said.
It has also emerged that oil marketing companies (OMCs) have demanded to be allowed to appoint a firm to conduct an independent audit of the KPC systems.
On October 26, the OMCs under Supplycor Kenya Ltd wrote to Mr Sang and the agency responded on November 12.
Sang told Supplycor Chairman Joe Muganda that the corporation did not object to the request but wanted some assurances before granting it.
"Supplycor needs to guarantee and confirm to KPC that express authorisation and consent has been granted by all OMCs that Supplycor can access and retrieve their information. KPC will not be held liable for any unauthorised release or utilisation of information thus accessed by Supplycor or their agent(s)," said Sang.