Glamour at women's gala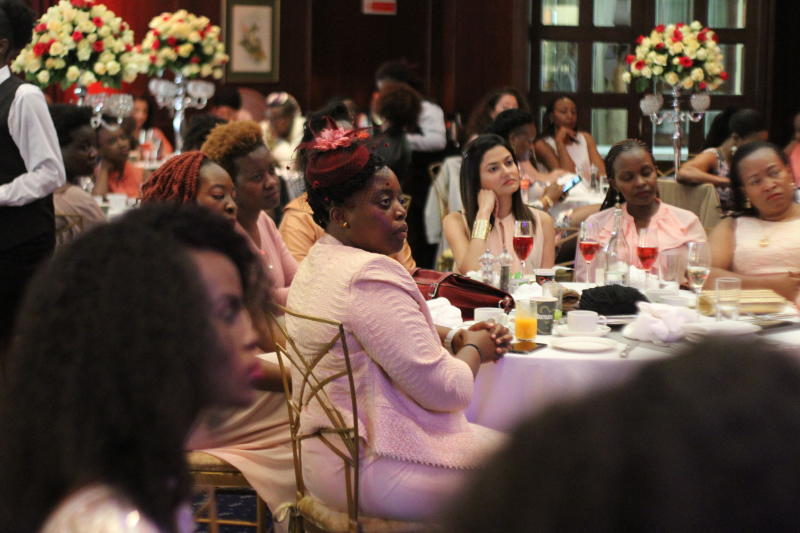 It was all glam at the annual Women's Champagne Breakfast at The Lord Erroll Gourmet Restaurant, Nairobi.
The event, sponsored by Makari, True Love East Africa Magazine and Lord Erroll, saw some of the finest women in Nairobi arrive dressed to the nines. The dress code, which was peach, was portrayed in the dazzling outfits of those in attendance.
The relentless morning sunlight ensured that all the women got to show off their amazing outfits.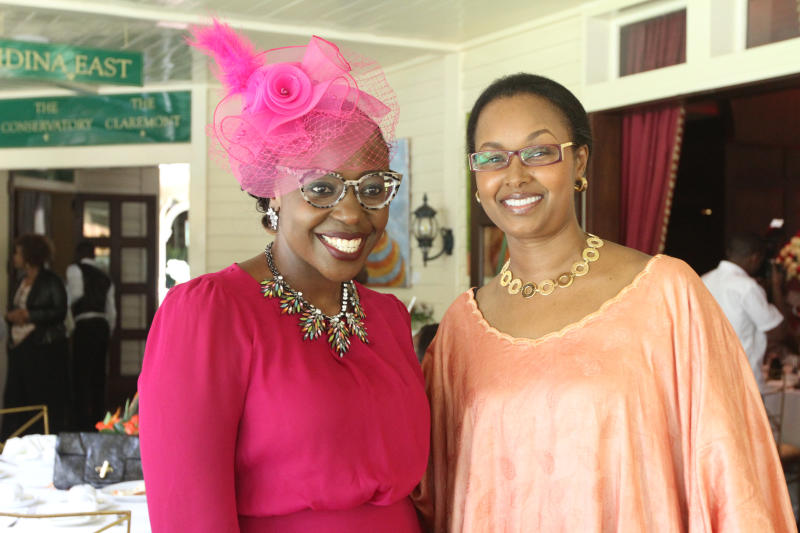 Guest list
Those who attended the champagne breakfast include Nairobi Woman Representative Esther Passaris, TV presenter Lillian Muli, former model Bidanya Baraza, Zahra Moi, Pinky Ghelani, Janet Mbugua, Catherine Masitsa of Samantha Bridal Magazine, Miss Karun, Suzie Wokabi and Susan Kittony.
Former nominated Kanu Senator and Maendeleo ya Wanawake chair Zipporah Kittony talked about the importance of young women valuing themselves and the strides women have made.
During an interview, the seasoned politician emphasized the importance of the gender Bill.
Dr Betty Gikonyo of Heart to Heart Foundation reminded women that their personal lives do not define who they are.
The main speakers of the event were Mary Waceke, a leadership and business coach, and advocate Sally Mahihu.
Waceke spoke about the importance of self-efficacy and the kind of relationships women attract. She also emphasised the significance of self-conceptualisation and the importance of feeding the subconscious mind with beneficial information.
There was pin drop silence in the room as she talked about how women end up being in a cycle of bad romantic relationships and how to eventually break the cycle.
Mahihu, who is the founder of The Seasoned Woman, gave an interesting talk on the seven types of men. The women erupted in laughter as they could identify most of the types she mentioned.
Mahihu, who has been married for 30 years, advised the participants on how to handle all these kinds of relationships.
Dr Pranav Pancholi, a Kenyan-based cosmetic dermatosurgeon, spoke about the various skin and body cosmetic procedures he performs. Some of the taboo subjects elicited mixed reactions from the women. Additionally, he educated the women on his age-enhancing derma fillers.
Free makeovers
To the surprise of many, he did a real life demonstration of the derma filler procedure using a volunteer from the crowd. The woman admitted she felt the effect immediately.
In addition to the sumptuous breakfast from Lord Erroll, the flowing champagne and drinks, the women got to be glammed up by Oriflame and Mac.
The companies gave free makeovers and advice on how to apply makeup and skin care. Barclays, Credible Jewels, Avane Cosmetic Dermatology Clinic and Medical Spa, Wazawazi Bags and Makari also displayed their products.