Police impound 1,000 guns from Belgium at JKIA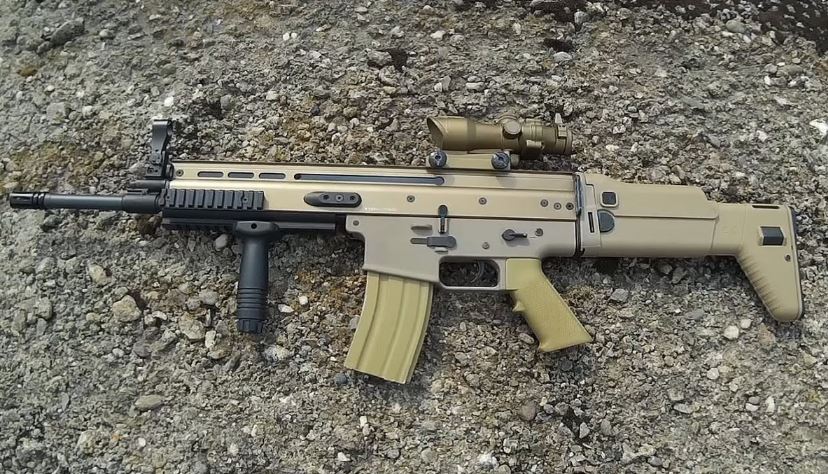 A consignment of sophisticated Belgian automatic assault rifles imported into the country by a local gun dealer has been detained at the Jomo Kenyatta International Airport for non-compliance.
The consignment of one thousand FN Scar rifles imported by the dealer were detained on arrival from Belgium following revelations that his license was among the 21-gun dealership and shooting range licenses that had been suspended by the Firearms licensing Board (FLB).
The board, that was disbanded on Friday, suspended the licenses following hue and cry over the increase in the number of licensed dealers and shooting ranges in the country over the last seven years.
The importer of the Sh300 million rifles, Sailesh Mistry of CatEyes Ltd declined to comment on the matter saying it would jeopardise his business with the government.
"We dealers have been suspended until we are cleared. That is that. There is nothing big about it. You will put me in the limelight and the authorities might come for me and I don't want anything like that to happen," Mr Mistry said.
It is not known for whom the gun dealer was importing the sophisticated weapons.
Kenya Defence Force (KDF) commando unit, the Special Forces (SF) is the only African elite unit armed with the rifles they have been using since 2011.
It has been intimated that the manufacturers were reluctant to sell the high caliber rifles to the National Police Service for unspecified reasons.
The FN SCAR (Special Operation Forces Combat Assault Rifle) is a 2009 manufactured semi-automatic rifle described as very effective and lethal in combat. Designed in Belgium and manufactured in California, US, it costs about Sh310,000. Other units using the rifle include the US Navy SEALs and US Marines
On Friday, the Interior Ministry said the licensing board will be reconstituted to ensure that certificates are issued afresh to genuine firearm holders. "All firearms licenses have been suspended countrywide. It is a process of reviewing all licenses," said Interior ministry spokesperson Wangui Muchiri.