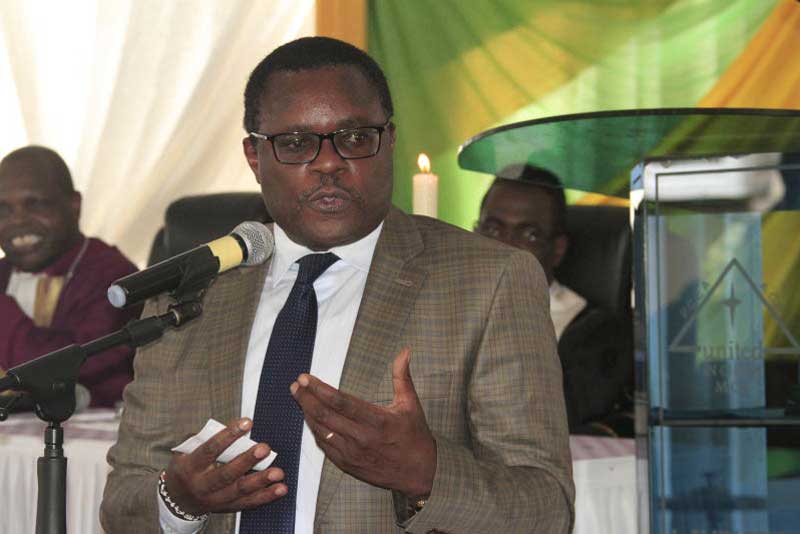 Speaker Kenneth Lusaka (pictured) has asked parliament to come up with legislative proposals that will safeguard school-going girls from sex-pests.
The Senate Speaker said there is an urgent need for the current Sexual Offences Act to be amended, proposing that harsh penalties should be meted on all those who engage in sex with minors.
Referring to the recent reports of dozens of girls sitting for the final exams being put in the family way, Lusaka said the child molesters need to be severely punished because they are destroying a future generation.
"The only way to stem this debilitating vice is to come up with stringent laws that will serve as a deterrent to others. As a country we should act tough because the criminals are messing with future leaders," said Mr Lusaka.
Read More
Speaking yesterday during a fundraising service at Lavington United Church in Nairobi, Lusaka said MPs need to re-look the famous 'Njoki law', by Supreme Court Judge Njoki Ndung'u, with a view of proposing stiff penalties for culprits.
" For us to safe-guard the future of the girl child, people who engage in sex with minors should be handed long jail terms once they are apprehended and taken to court," added the Speaker,who represented Deputy President William Ruto at the event.
Last week, Education Cabinet Secretary Amina Mohamed ordered an audit of all pregnant girls in school.
This is after rising pregnancy cases were reported among candida dates sitting for this year's Kenya Certificate of Primary Education and Kenya Certificate of Secondary Education exams.
The issue of teenage pregnancies has elicited sharp debate among stakeholders, with most of them pointing an accusing finger at the Ministry of Education's quality assurance office.
Last week, Kenya National Union of Teachers Secretary General Wilson Sossion faulted the society for eroded morals noted that the Ministry of education cannot escape blame.
"We have quality assurance officials employed by the Ministry of Education. How come these cases been happening behind their backs?" said Mr Sossion.