Over 800 squatters to get free tittle deeds for Kayole land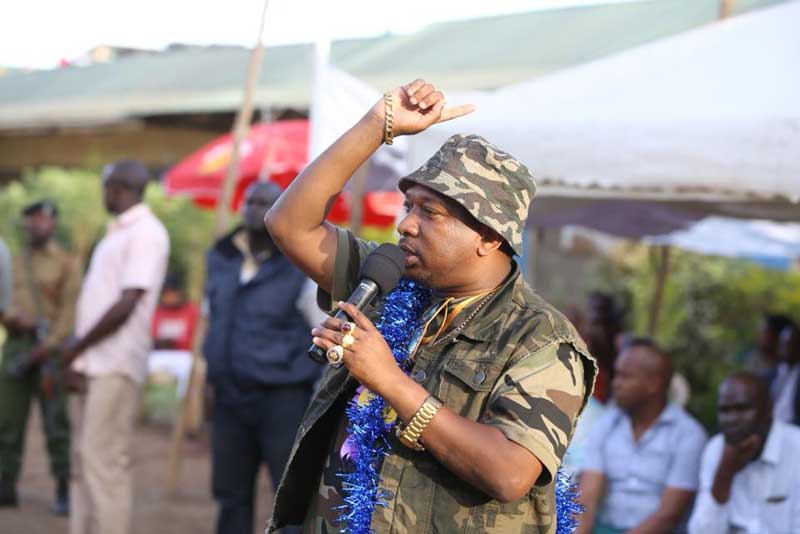 Over 800 squatters who have been allocated land in Kayole in Eastlands will now access titles deeds for free.
Speaking in in Kayole yesterday, Governor Mike Sonko announced that he had waived the Sh30, 000 conveyance fee that the squatters were supposed to pay to law firms overseeing the processing of the titles.
"I will cater for the squatters and the poor who cannot afford the fees required to access their title deeds because my county government is here to serve all," said Sonko.
Matopeni ward Mca, Abdi Guyo who also doubles up as the Nairobi County assembly majority leader, lauded Sonko's sentiments saying that scrapping of the conveyance fees was a boon to area residents.
"We are aware that over 800 squatters are unable to pay the legal fees required in order for them to get the tittles but we have agreed with Governor Sonko that we must alleviate their suffering. From now on, they will receive the titles free of charge," stated Guyo.
Sonko and Guyo were speaking during a fund raising ceremony for one Harrison Karanja alias 'Papa' who was gunned down by thugs in the area. Isiolo Governor Mohammed Kuti was also in attendance.
According to information relayed by City Hall, only five firms were mandated to oversee the tittle issuance process.
The firms include Miller and Company Advocates, Okundi and Company Advocates, KTK Advocates, MMC Africa Law and Kamau, Atudo and Macharia Advocates.
"The public is advised to note the firms preparing leases for the various regions and be advised accordingly," stated an advert appearing in the dailies.
This comes barely months after it emerged that a number of law firms were now extorting residents under the guise of being in charge of the title issuance process commissioned by President Uhuru Kenyatta.
In July, Nairobi residents staged protests in the CBD against what they termed as extortion from some of the law firms and sought the intervention of Governor Mike sonko.
In December last year, President Uhuru Kenyatta said 50,000 title deeds would be issued to Nairobi residents. In August 2013, former Nairobi governor Evans Kidero issued 4,000 leases to the residents of Umoja I, Umoja II, and Umoja Inner Core who were allocated land without titles by the City Council of Nairobi in the 1970s.
Meanwhile, the Governor has hit out at land grabbers in the city and directed that they give back public land albeit under certain conditions. Sonko said that his government would not hesitate to demolish structures or buildings on grabbed public land and urged grabbers to come forth so they could reach an amicable solution over the same.
"If you know you've stolen public land that was supposed to host an amenity such as a school, we require you to build a school on that land and we will allow you to continue with your earlier investment," he said.