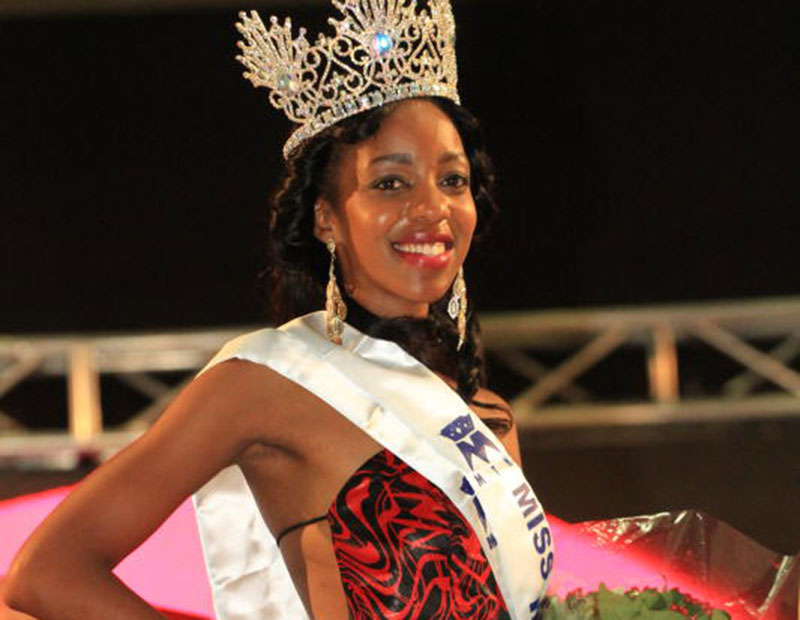 A former Miss Tourism Nairobi has protested at her detention at a police station in Nyandarua for allegedly forging documents to claim ownership of a Sh300 million hotel.
Sylvia Wambui Karanja, 28, through her lawyer, has petitioned the Director of Public Prosecutions (DPP), claiming that her rights had been violated. She complained about the manner in which police arrested her last Friday.
On Monday, Ms Karanja appeared before a Kinangop court and Resident Magistrate Georgina Opakasi ordered that she be remanded at Engineer Police Station for seven days to allow police to trace witnesses.
In the letter to DPP Noordin Haji, Karanja said the controversy surrounding the ownership of Ridgeways Inn - The Yard, situated on Kiambu Road, was pending before the High Court, adding that police had ignored that fact.
Karanja, an Australia-educated graduate, was crowned Miss Tourism Nairobi in 2014.
Through the law firm of Nchogu, Omwanza and Nyasimi, the business woman informed the DPP that her ex-fiancée, Daniel Kimani, had filed the matter at the High Court and Justice Francis Tuiyot had ordered a forensic investigation.
"The issue of forgery is related to a civil suit before the High Court in Nairobi under (Civil Suit No E115 of 2018) before Hon Justice Tuiyot. In the case, there were directions issued by the judge to the effect that investigations be done... investigation is still underway," a letter dated November 5, 2018, read.
The letter, stamped received on November 6, 2018, informed Mr Haji that Karanja was arrested on the night of Friday, November 2, 2018, in Eldoret and transferred to Kinangop.
"...therefore seeking to defer plea taking for further investigations is not only infringing upon the rights of the accused but also abuse of criminal procedure. The accused has a constitutional right to be charged within 24 hours," lawyer Onderi Nyabuti stated.
According to the lawyer, Wambui was never summoned to record a statement or give her side of the story when police rushed to seek a warrant of arrest. He also questioned the decision to charge her in Kinangop and not in Eldoret or Nairobi, where the dispute was centred.
"Upon her arrest in Eldoret on Friday at 11 pm, the accused was not taken to Nairobi, where investigations are underway, but later taken to Engineer Police Station. In Kinagop, police are being used to frustrate and manhandle the accused person," Mr Nyabuti said.
"I look forward to your prompt response to ensure the rights of the accused are indeed not disregarded."
Karanja had previously owned the establishment with Mr Kimani and Ruth Wanjiru Maigua.