Former PS Omollo and youth service Director General Richard Ndubai among those accused in NYS probe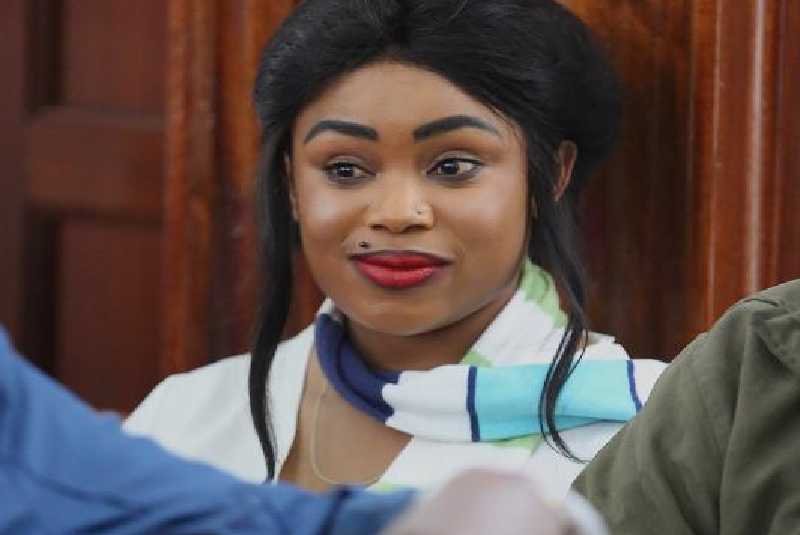 Director of Public Prosecutions has vowed to nail former Youth and Gender PS Lillian Omollo and 36 other individuals accused of defrauding over Sh230 million from the National Youth Service.
The DPP, through his assistant Joseph Riungu, made the statement as Omollo and former NYS Director General Richard Ndubai and 37 others were charged afresh. The prosecution dropped charges against four other suspects.
"This case is against ruthless fly-by night briefcase companies which swooped away a massive Sh231,942,758 being just a tip of the Sh8 billion siphoned from the NYS for goods not delivered with assistance of the accused persons who were public officers at the State department," said Riungu.
According to the prosecutor, the case involved senior, middle and lower cadre government officials and business entities that played a key role in stealing from NYS.
He said when the right time comes, they will demonstrate that the acts and omissions of the accused persons were not just negligent, but well calculated schemes to siphon public funds.
The fresh charges ranged from conspiracy to commit an offence of corruption, abuse of office, wilful failure to comply with procurement rules, neglect of official duty, fraudulent payments to companies that did not supply goods, making false documents and breach of public trust.
Other charges were money laundering, dealing with suspect property, illegal acquisition of public property, false accounting and concealing details of the fraudulent transactions.
The NYS officials are alleged to have fraudulently made payments totalling Sh231 million to companies owned by family members Ann Ngirita, Wanjiku Ngirita, Gichini Ngirita, Wambui Ngirita, Njeri Ngirita and Lucy Ngirita.
The DPP, however, withdrew charges against Rodgers Nzioka, Lucas Otieno, Josephat Njoroge and Stephen Riungu who have all become prosecution witnesses.
Amend charge sheet
The assistant DPP said they had reviewed the NYS files and found there was no evidence linking the four to the second worst scandal to hit NYS in a span of two years.
Anti-Corruption Court Chief Magistrate Douglas Ogoti allowed the application to withdraw the charges, ruling the DPP had the powers to amend the charge sheet any time during the trial.
"I find that the application to withdraw the charges are merited, and dismiss submissions by their lawyers that they cannot be prosecution witnesses," ruled Ogoti.
In the first count of the consolidated charges, Omollo, Ndubai, his former assistant Nicholas Ahere, former director Sammy Mbugua and former Finance Director Wellington Lubira were among suspects accused of conspiring to defraud the Sh226,945,258.