South Sudan politician Paul Malong denies he embezzled millions of dollars in war-torn country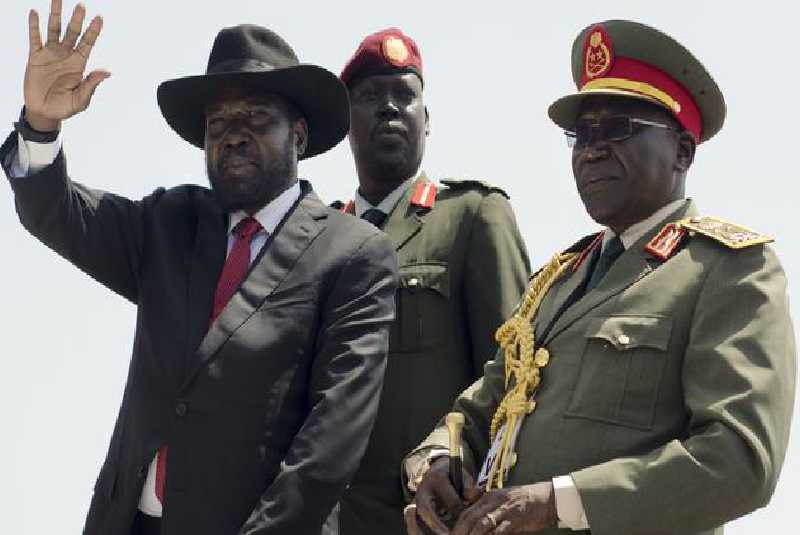 South Sudan politician Gen. Paul Malong has said anything he did that links him to the situation in South Sudan was under instructions from the administration.
Speaking during an interview at a local TV station on Sunday night, 'King Paul', denied looting South Sudan coffers and stashing the cash in Kenya.
He was responding to claims in a recent documentary that he embezzled millions of dollars from South Sudan.
In June, Kenya dismissed calls from the United States to seize properties of South Sudan politicians allegedly bought with funds from money laundering, corruption and war profits.
The Foreign Affairs ministry said Kenya will only share information on the illicit money after the Washington DC reports are verified.
PS Macharia Kamau then said while Kenya can seize such properties, it will act within the context of international practices through the United Nations conventions and the Bretton Woods institutions.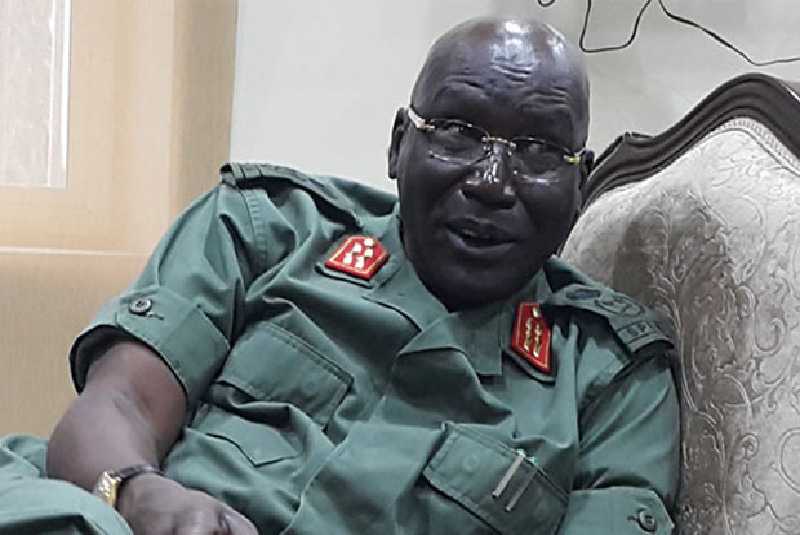 Malong (pictured above) has businesses in South Sudan and Uganda.
He denied that he is seeking refuge in Kenya, when he retorted, "I am not hiding."
Malong said he has no money hidden in foreign accounts, daring all those making such claims to name the countries and the banks.
"I am not a rich man. I am just a family man taking care of myself and my family."
Before he fell out with President Salva Kiir, King Paul was slated as the next in line. Serving as the chief of general staff, Malong wielded power, a fact believed to have placed him at a powerful position to amass his wealth.
But his relationship with Kiir turned cold, with the President accusing him of colluding with East African leaders Uhuru Kenyatta, former Ethiopia Prime Minister Hailemariam Desalegn and Uganda President Yoweri Museveni, to overthrow him. He admitted that he has met the regional heads, but overthrowing Kiir was not part of his discussions with them.
Malong said he should not be fully blamed for the situation in South Sudan.
"If the crimes committed occurred while I was Chief of Staff, it was because I was under instructions from the Commander in Chief."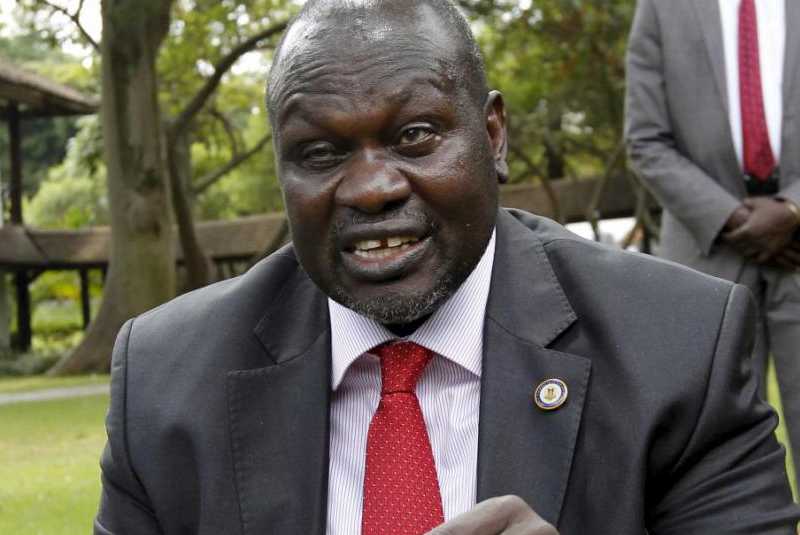 The war in South Sudan has killed 50,000 and displaced 2 million.
As John Allan Namu demonstrates in his The Profiteers documentary, the proceeds from corruption in South Sudan do not go to the benefit of the people.
They take advantage of the relative political stability and more advanced financial systems in Kenya and Uganda to stash their loot.
On September 24, South Sudan's government forces and largest rebel group clashed in the north of the country, with each side accusing the other of instigating the fighting, which came two weeks after they signed a peace deal.
It was unclear if there were any casualties.
Kiir signed a peace agreement with rebel factions to end a civil war that has limited the country's development since it gained independence seven years ago.
Lam Tungwar, State Minister of Information in Liech state, said fighters belonging to the main rebel SPLM-IO force loyal to former vice president Riek Machar attacked government positions in a small village in Koch County.
He said the attack occurred while the government was carrying out exercises aimed at integrating various fighters with the army in the areas under their control.
"They were attacked by the forces loyal to Riek Machar," Tungwar told Reuters.
"We are still receiving details of casualties if there were any."
A previous peace deal signed in 2015 fell apart a year later after clashes broke out between government forces and rebels.
Machar and other insurgent factions signed the latest agreement with the Juba government after assurances that a power-sharing accord would be honoured.
The deal, mediated by Sudan, reinstates Machar to his former role as vice-president.