Why Kasaine's release spells trouble for Maribe, Jowie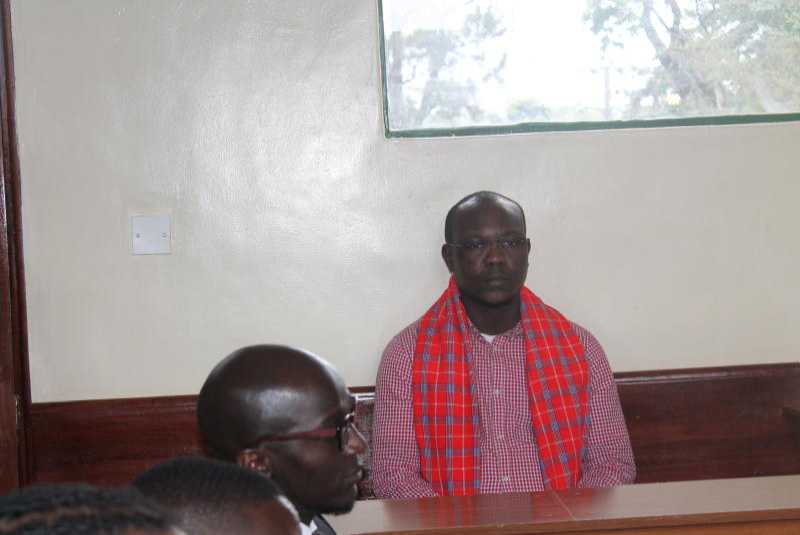 A man who was in police custody in connection with the murder of Monica Nyawira Kimani has been released.
A Kiambu court yesterday freed Brian Kassaine Spira, who is now a prosecution witness and was said to have assisted police to reconstruct the events of the night Monica was killed.
He also helped police resolve the puzzle of how vital evidence was allegedly destroyed by the principal suspects in the murder.
Sources said the prosecution had lined up at least 10 witnesses.
According to police, Kassaine explained how prime suspects in the murder approached him, seeking his assistance on the night Monica was killed.
Television journalist Jacque Maribe and her fiancé, Joseph Irungu alias Jowie, are suspects in the killing. They are expected to be charged on Monday.
Kassaine, a neighbour of Irungu and Maribe a Royal Park estate, Lang'ata, was said to have outlined the events of the night Monica is believed to have been killed at her Lamuria Gardens apartment off Denis Pritt Road, Nairobi.
Her body was found in a bathtub in her apartment on September 20 with her throat slit. Kassaine was arrested on September 28 after it was established that Irungu used his (Kassaine's) gun, allegedly in an attempted suicide.
Arrested him
Police said they arrested him when they learnt he had information in regard to Monica's murder.
The attempted suicide was said to have took place in Maribe's house in Lang'ata, hours after Monica's body was found.
During interrogation, Kassaine and his wife Catherine Piyon were said to have convinced the prosecution that they could be witnesses.
When Kassaine was brought to court on October 1, he had his face covered.
In his statement, according to police, Kassaine said early on September 20, Irungu went to his house and asked for paraffin to burn some items that were disturbing him.
According to police, Maribe knew about Irungu's visit to Kassaine's house. Kassaine allegedly told Irungu he did not have any paraffin. He told police he later learnt that "both Maribe and Irungu" used cans of air freshener to burn clothes in their compound. In an affidavit, detectives said key exhibits in the case, including a kanzu and a jacket, were found partly burnt at Maribe's compound and that the destruction was done with her full knowledge.
Police said their investigations had shown that on the day of the murder, Maribe and Irungu were together.
On September 21, at about 1 am, Irungu went to Kassaine's house and woke him up, asking him to go and secure a gun from his bedroom.
Kassaine went to Maribe and Irungu's house and secured the pistol with 28 bullets and one spent cartridge on the floor at the entrance to the walk-in closet adjacent to the master bedroom on the upper floor.
He added that Irungu told him he had argued with Maribe, prompting him to attempt suicide.
Kassaine, his wife, and Maribe took Irungu to three different hospitals. On September 21 at about 7pm, they recorded a statement at Lang'ata Police Station claiming Irungu had been shot by three gunmen on a motorbike.
Kassaine later changed his statement and gave what he claimed was the true version of the events of the two nights.
This has apparently convinced the prosecution to turn Kassaine into a witness and drop his planned charges on the gun issue.
Kiambu Principal Magistrate Justus Kituku ordered Kassaine to report to the Directorate of Criminal Investigations (DCI) every Thursday for two months to facilitate the investigation.
Kassaine, who has been in custody for 10 days, will also surrender his passport to detectives to ensure he does not travel out of the country.
"The suspect is informed that failure to comply with the orders, the police will be at liberty to seek a warrant of arrest from this court," he directed.
"You will come back to court on December 14 for further directions."
Smiling Kassaine
A smiling Kassaine came out of court and hugged his parents and friends.
Yesterday, a team of detectives that has been in Mombasa in search of another suspect believed to have been in the company of Irungu on the day Monica was killed returned to the city.
It is not clear what the detectives found. The team said it was compiling "what we have ahead of the court sessions" on Monday.
Another officer said it was believe the suspect at large had knowledge on the whereabouts of the killer weapon and two sets of keys - that of Monica's house and her car - which are missing.
The killer weapon is key in the murder charge Irungu and Maribe. Images of the car Irungu used that were captured by police cameras on the route from Denis Pritt Road to his residence in Lang'ata show that the driver was in the company of another man.