DPP directs IG Boinet to probe state transport sector agencies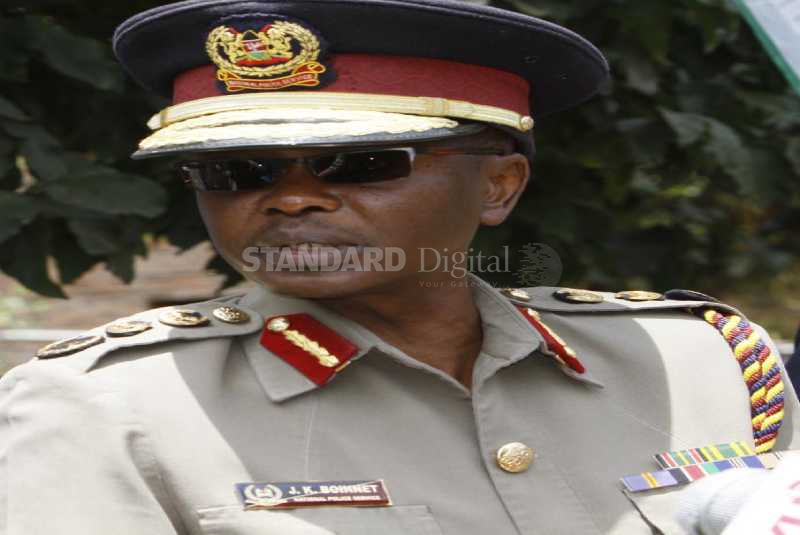 The Director of Public Prosecutions Noordin Haji has written to the Inspector General of Police Joseph Boinet, asking him to investigate the government officials manning transport in the country.
This comes after Kakamega-bound bus crashed at Muhoroni-Londiani road killing 56 passengers Wednesday morning. 15 other passengers were injured amidst confounding claims that the bus flouted several traffic rules.
In a memo sent to newsrooms, DPP Haji has urged Boinet to probe all government agencies entrusted with road safety in the country.
Haji's letter partly reads: "I hereby direct that you cause investigation into the matter to determine the persons who may have, through acts of omission, contributed either directly or indirectly into the occurrence of the same (referring to the investigations into the fatal accident at fort Ternan within Kericho County)."
It continues: "Once the investigation is complete, do forward the file to us for appropriate directions."
Recounting the morning ordeal, the survivors of bus are on record as rebuking the management of the bus for breaching traffic rules. They say, the bus was overloaded and that the crew manning it was arrogant and defiant to passengers.
On Thursday, IG Boinet ordered investigations on officers manning the Londiani – Muhoroni route. He said, "It is the responsibility of the county commander to control traffic. If found culpable, he will get punished. We are also engaging to find out who were the officers at the various road blocks and if any of them allowed the bus to proceed despite flouting traffic rules."
Boinet was addressing the press at the National Transport and Safety Authority on Wednesday when he also revealed that the bus was carrying 71 passengers despite having a licensed capacity of 62.