US First Lady lands in Kenya for two-day visit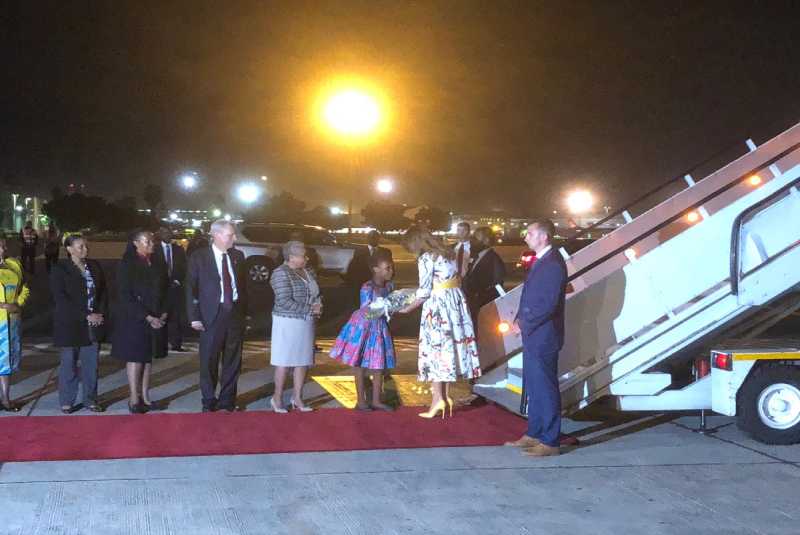 Melania Trump, the First Lady of the United States has this evening jetted into the country aboard Air force plane. Mrs Trump will be visting Kenya for two days with eyes set on health, education and environmental conservation as her key agenda.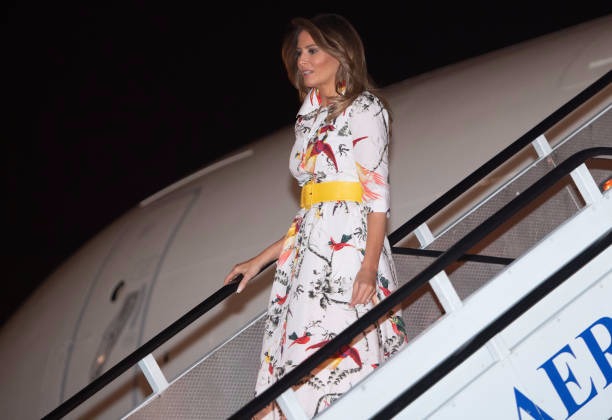 She had pin-pointed promotion of child education, fight against HIV/AIDS and conservation as her pivotal areas of focus. Mrs Trump has been received by First Lady Margaret Kenyatta and former US ambassador Robert Godec at the Jomo Kenyatta International Airport this evening.
Melania visited Ghana and Malawi after she left Washington on Monday. For more information subscribe for E-paper at https://newsstand.standardmedia.co.ke/