Two police officers accused of killing motorist escape death sentence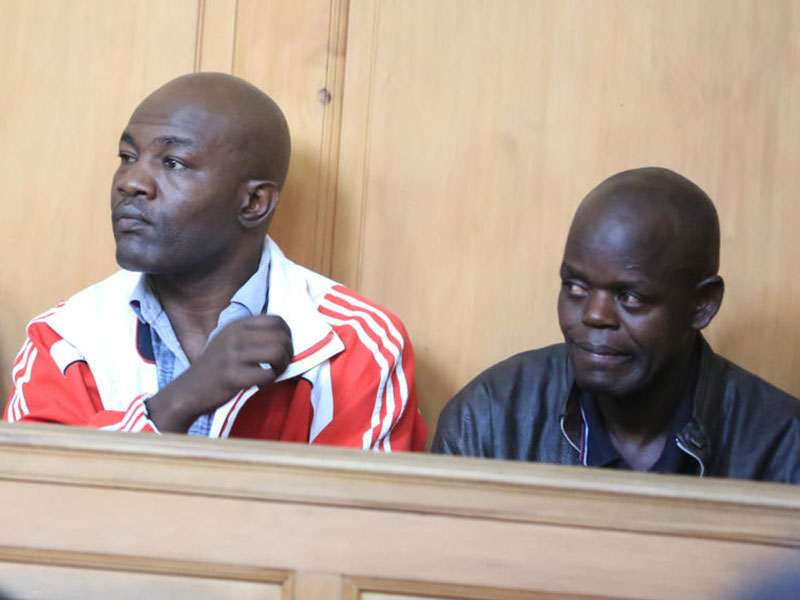 Two police constables who risked the death sentence in their appeal against conviction for shooting an unarmed motorist will be released in November.
Despite losing their appeal, Stephen Arika and Kennedy Ominde will be freed as the Court of Appeal upheld a three-year jail term they are about to complete.
Court of Appeal judges Roselyn Nambuye, Agnes Murgor and Mohamed Warsame warned in February that the two would be sentenced to death in the event the court convicted them for murder.
But they opted to push on with the case in which they were accused of killing Stephen Njoroge in Ruaka in 2011.
The court's judgement found that they were to blame for the death. However, the judges upheld the High Court's three-year sentence instead of the death penalty.
They asserted that the officers need to learn a lesson for using excessive force.
Rear tyres
"The appellants ought to have known that since it was at night, there was the possibility of their ability to focus only on the rear tyres of the vehicle could have been impaired, resulting in the bullets landing on other parts of vehicle," the judges ruled. "The appellants therefore must be taken to have intended the consequences of their actions."
When the three judges sat in February, they asked Victor Olewe, the lawyer representing the accused, whether they would opt to withdraw the appeal and serve the remaining months or proceed with the case, which left their fate on freedom and life in the court's hands.
The bench gave the two policemen close to 30 minutes to rethink the matter and when the session resumed, they said they would face the risk of being sentenced to death to prove their innocence.
"Out of the six police officers only the two were singled out. My clients believe they were wrongly convicted, be it on manslaughter or anything," said Mr Olewe.
To fight drought, involve communities
According to the latest information from the Meteorological Department, rainfall will be poorly distributed in April, May and June, and this will have a serious impact on agriculture