Postmortem on 12 Pumwani infants to be conducted next week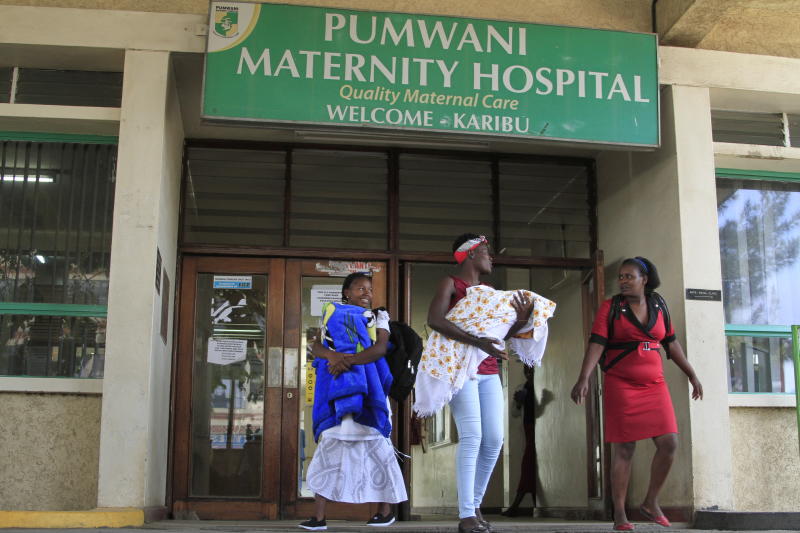 Families of twelve infant babies who died at Pumwani Hospital last week will now have a chance to know the actual cause of the deaths.
The exercise will be done at City Mortuary on Tuesday under the watchful eye of a government multi-agency team led by the Kenya National Commission on Human Rights, Directorate of Criminal Investigations, and the Nairobi City County.
The bodies were transferred to City Mortuary on Monday after Nairobi Governor Mike Sonko made an impromptu visit to Pumwani Hospital where he uncovered the deaths.
Six of the infant bodies had been wrapped in polythene bags while others were stashed in carton boxes inside a room at the hospital.
KNCHR Vice Chairman George Morara has said the postmortem is being done at the request of families of the deceased infants.
"The autopsy will help to ascertain the cause of the deaths in order to give justice to the affected families. This is a matter of national importance and all Kenyans want to know why the babies died in a high number at the hospital," said Morara.
The Commission has promised to ensure the truth over the deaths is unraveled in order to look for ways of averting such deaths at Pumwani Hospital.
"The government multi agency team will make public the results of the postmortem examination once the results are out. Our commission is determined to ensure measures are put to stop further deaths of babies at hospitals due to negligence or other avoidable causes," he said.
Faith Kanini, 28years-old from Umoja three in Embakasi West constituency who's among the mothers whose babies died at Pumwani Hospital last week, has appealed for help to know the cause of her child's death.
"I'm a mother of one and I have delivered at Mama Lucy Hospital but this time I delivered at Pumwani Hospital, but unfortunately I was told my baby is dead. I want to thank whoever exposed the rot at Pumwani Hospital and I hope this will help mothers who deliver at the facility to deliver safely," said Kanini as she sat pondering her next move.
On Wednesday, Sonko said he made the impromptu visit to Pumwani Hospital after expectant mothers at the facility sent him alarming messages on the deaths of the infants and poor maternal care service at the hospital.
Pumwani Hospital is not new to controversy after a woman was last month arrested while trying to steal a newly born baby at the hospital. Mary Atieno was arrested by security officers after she was busted with the stolen child inside a backpack.
The woman is believed to be part of a child theft syndicate operating at Pumwani Hospital has already been charged in court and she's being held at Langata Women's Prison awaiting hearing of her case in November.
She was given a cash bail of sh200, 000 and a surety of Sh300,000.