MPs shocked at leaking roofs of Kenya missions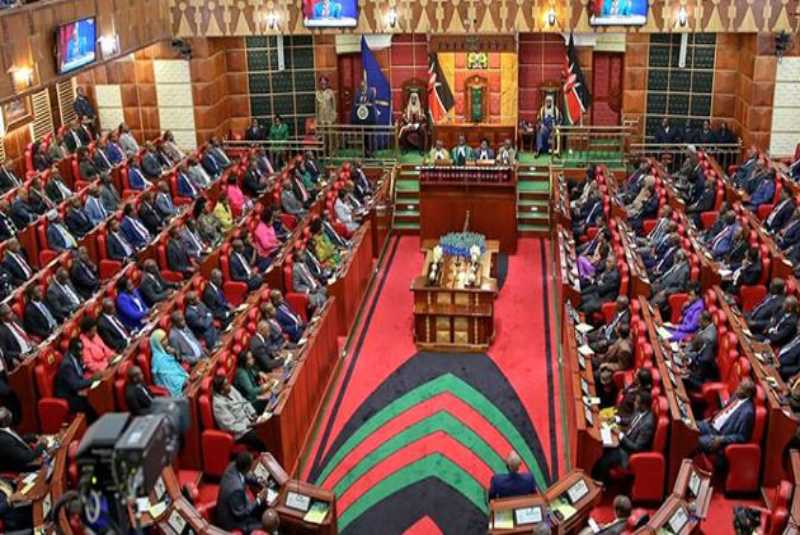 Members of Parliament in past parliamentary proceedings. [Photo: Courtesy]
Members of Parliament have called for a face lift of dilapidated Kenyan embassies abroad.
At least nine missions have leaking roofs, damaged ceilings and broken water pipes.
In a report tabled in the House yesterday, the National Assembly Committee on Defence and Foreign Relations said the country's missions were facing severe budget cuts that had resulted in some embassy staff going without salaries.
The committee chaired by Katoo ole Metito (Kajiado South) wants the Ministry of Foreign Affairs to urgently repair Kenya's embassies in South Korea, China, Japan, Geneva, Australia, Russia, Washington, DC, New York, Los Angeles and Ottawa, and push for adequate financial support for them.
The MPs, who inspected the missions between April 19 and June 22 this year, also said ambassadors were using outdated vehicles.
The over 100-page document paints a poor picture of the state of Kenyan missions abroad.
Leaking roof
The embassy in Washington, DC, has a leaking roof and extensively corroded water pipes. In addition, partitioning was done without consideration of proper air circulation and fire escapes.
The MPs further pointed out inadequate funding to the embassy, which had occasioned the poor conditions as there was no money for repairs and maintenance.
The Kenyan mission in the United Nations in Geneva has not paid staff salaries due to poor funding.
In South Korea, Beijing, China and Tokyo, staff were recalled and never replaced, thus affecting embassy operations.
"There is a serious shortage of staff in all the three missions," said the MPs.
They protested that the location of the Kenyan embassy in Beijing was three hours from Guangzhou, where most Kenyans live.