Waiguru writes to EACC over Kabura's NYS affidavit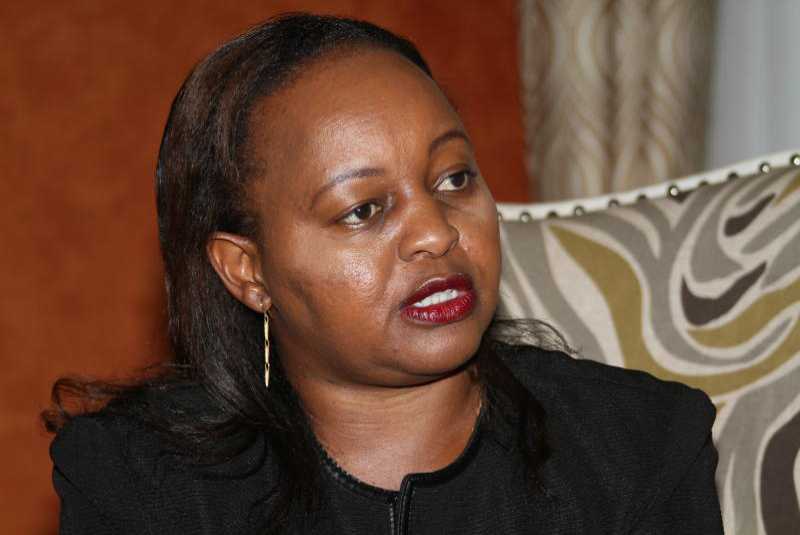 Kirinyaga Governor Anne Waiguru has written to the Ethics and Anti-Corruption Commission seeking the outcome of investigations into an affidavit that was sworn by the key suspect in the National Youth Service scandal Josephine Kabura.
Through her legal team, Waiguru wants the anti-corruption body to investigate and make public the contents of the affidavit, which her team describes as an action long overdue.
"Our client has written severally requesting for information on the outcome of the investigation but the commission inexplicably has not been forthcoming," reads part of the letter, signed by ISSA and Company Advocates.
Her lawyers have copied the Office of the Director of Public Prosecutions Noordin Haji, which they say should be able to receive the file from the EACC soon, for appropriate legal action.
In what appears to be a fight to redeem her dented image amid stormy corruption debate, Waiguru indicates that the delay has made the public accord her negative impression as well as turning her into a punching bag.
The letter delves into the recent research findings by IPSOS that ranked Waiguru as second most corrupt leader. Beside casting doubt over the authenticity of the study and decrying delays on the affidavit, the letter says findings aggravated her woes.
The letter reads: "As a result of inordinate delay, our client has continued to receive negative publicity stemming from the allegations in Ms Josephine Kabura's affidavit culminating in a sponsored and doctored survey released by IPSOS Synovate."
Where it began
Waiguru was adversely mentioned in the affivadit that was sworn by Ms Kabura in 2016 as state probed the first scandal that rocked NYS, robbing the country over 700m.
She appeared before the anti-corruption commission and denied any involvement in the scandal while serving as Devolution Cabinet Secretary.
As per the letter, Waiguru contacted the Deputy Director of Forensic Investigation Mr John Lolkoi on May 30, 2016 to investigate and reveal the contents of the affidavit.
Mr Lolkoi responded and assured her that the process was at 'advanced stage' and that she would be notified once the DPP had given a nod. However, this she says has not materialized.
Last week, she vowed to sue research firm IPSOS Synovate for their findings, terming it misleading and doctored to malign her name.