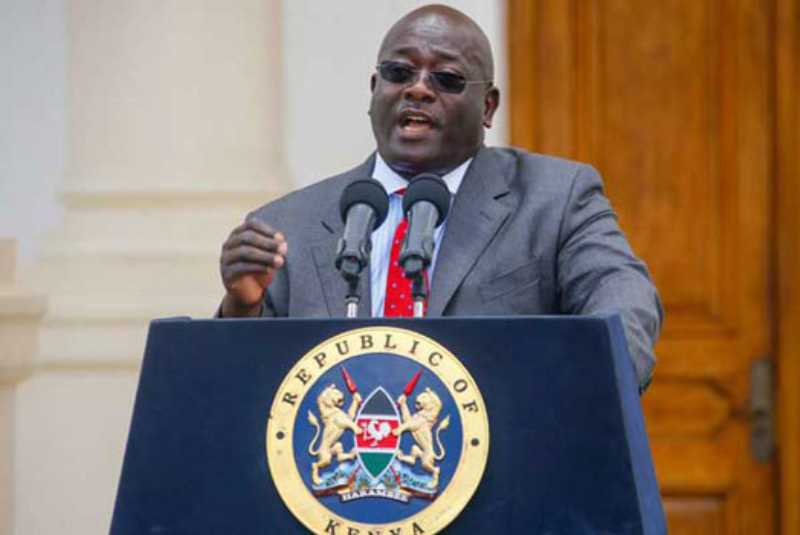 Former State House Spokesman Manoah Esipisu has promised to help the country achieve impressive trade relations with Britain if confirmed as the High Commissioner to the UK.
In a statement he sent to the news rooms, Esipisu highlights some of the key areas he eyes to revamp should the National Assembly give him a nod after being nominated by President Uhuru Kenyatta.
He has also pin-pointed the need to achieve proper living conditions for Kenyans residing in Britain, as well as investors and students.
His statement reads:
"I propose to begin talking to the British government right away, to secure the rights of Kenyan students, residents and investors in the U.K."
"The second matter that might profitably be taken up right away is economic diplomacy," he adds.
By taking note of the rough political path that the country is healing from; Esipisu also touched on the need to restore investor confidence.
This he says is part of his agenda as he plans to embark on persuading potential businesses to come to the country.
"Kenya could do a far better job finding investors abroad, and informing them of the opportunities we offer… It's time to change that; it's time to rededicate ourselves to the search for opportunity for our people, born here and abroad," he stated.
This comes after British government cracked down on miraa importation, banning the product which was initially boosting the Kenyan economy as many farmers relied on it for livelihood. Attempts by the Kenyan government to champion for the ban to be lifted has however been fruitless.