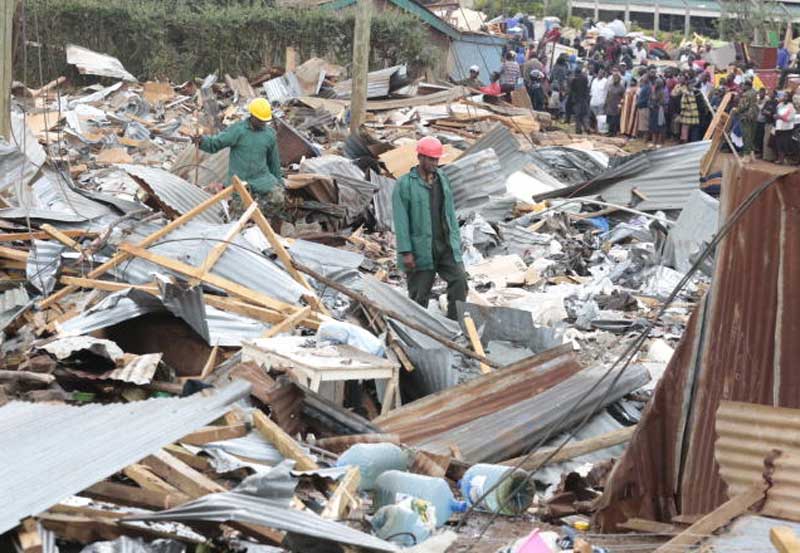 People displaced by construction of Langata-Ngong road will be resettled as soon as possible, National Land Commission (NLC) has said.
NLC Vice Chairman Abigael Mbagaya yesterday said they would move with speed to identify those affected and prepare them for relocation.
Mbagaya spoke after a meeting with Kenya Urban Roads Authority (Kura), which was also attended by Kenya National Commission on Human Rights (KNCHR).
"We are concerned with issues that have been arising over compulsory acquisition of land, clearing corridors for infrastructure development or any land that is required by the national government or county governments for infrastructure establishment," said Mbagaya.
She added: "It is worth noting that the whole of Kibera is government land. It was only in 2016 that a portion of it was given to the Nubian community."
Mbagaya said among other things, they want to know how those affected will be compensated.
KNCHR chairperson Kagwiria Mbogori, who chaired the meeting, said affected residents should be resettled peacefully to allow construction of the road.
Kibra remain calm as resident awaited the outcome of the meeting, which according to the representatives would determine whether demonstrations would go on as was planned or not.
"We decided to come together and facilitate a meeting so that affected and KURA representatives could talk," said Mbogori.