Uhuru: My brother Muhoho to carry own cross if guilty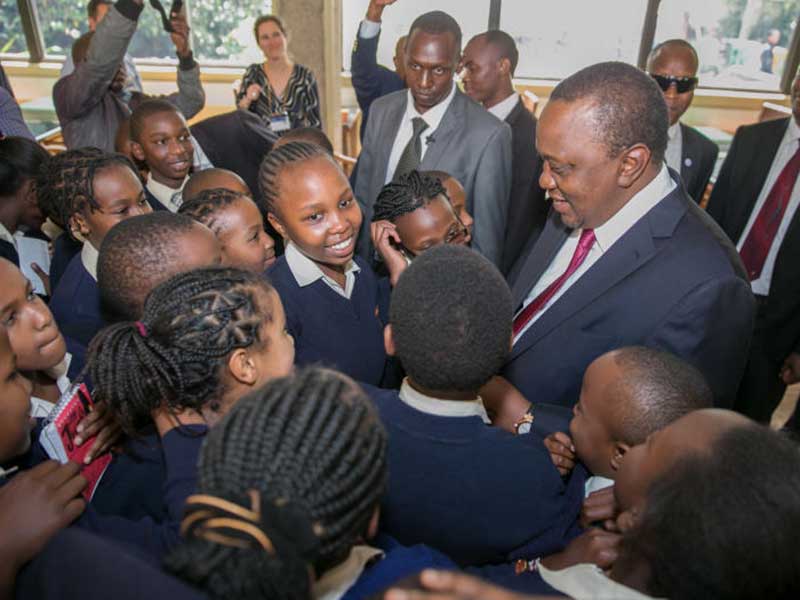 President Uhuru Kenyatta has said his brother will carry his own cross if found culpable in the ongoing sugar importation investigations.
Speaking, for the first time, about the ongoing probe on the flooding of duty-free sugar into the market, the President said there were no sacred cows in the fight against corruption, and that the country was committed to eradicating the vice in this generation.
Uhuru drew applause from local and international investors when he threw his weight behind the Office of the Director of Public Prosecution to go after anyone found guilty of illegal business practices. "I have remained quiet because I have full confidence in the agencies to do their job," he said yesterday, adding: "People were out there bandying my brother yesterday; I have said if he is guilty let the process continue."
The President was responding to claims that a company associated with his brother, Muhoho Kenyatta, was involved in the illegal importation of duty-free sugar.
"We must begin to develop trust in our institutions that they will protect the innocent and prosecute the guilty," he said. "Let us leave the politics out of it and do that which is necessary."
Meanwhile, all principal secretaries have been ordered to submit reports on actions taken on suspended procurement and finance officers.
Head of Public Service Joseph Kinyua told the PSs they had until today to submit their reports that would include specific dates when the targeted officers proceeded on leave, a confirmation of hand-over assignments to deputies and submission of requested information.
The officials are also supposed to submit confirmation of the administrative actions towards disabling any access protocols to entity bank accounts, records, offices, Ifmis or other enterprise resource planning systems.
Actions taken
"You are requested to provide written confirmation of actions taken towards enforcement of circular dated June 4, requiring all heads of procurement and finance in ministries, departments, agencies and State corporations to proceed on compulsory leave for 30 working days," said a memo signed by Mr Kinyua.
The nearly 1,000 suspended officials were ordered to submit several personal documents in sealed envelopes.
Among the details sought were full names, KRA PIN, ID card number, passport number, email address and mobile phone number.
The officers were also required to submit certified copies of mobile money statements, including those for their spouses, for the last six months as well as driving license numbers, personal Income Tax returns and those for companies or businesses owned for the past three years.
To fight drought, involve communities
According to the latest information from the Meteorological Department, rainfall will be poorly distributed in April, May and June, and this will have a serious impact on agriculture