Why we must all 'board' the World Cup craze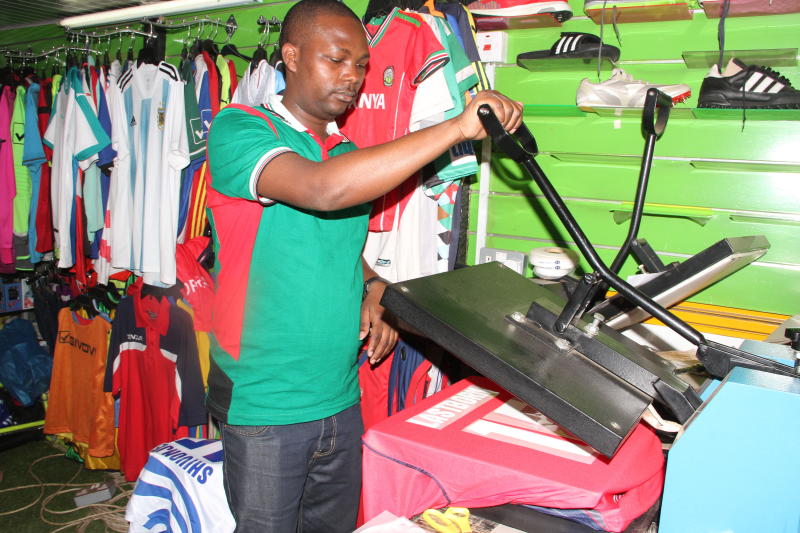 Thursday's kick off of the greatest football tournament heralded a month-long excitement that has roped in both football and non-football lover.
Already, the World Cup jersey craze has got many Kenyans streaming into clad stores to grab jerseys of their favourite teams, sometimes to their disappointment.
By yesterday, the most sought-after jerseys in town were those of the Nigerian, Brazilian, Germany and Belgium teams. The Nigerian jersey appeared to outshine the rest, thanks to its black and white eagle inspired sleeves.
"Many have come to our store just to get hold of the Nigerian Jersey, but unfortunately for now, they are out of stock. We have asked for more and once they are here with us, we shall gladly sell them to clients," said Anthony, owner of Jersey Store in Central Business District. Second on the list of things to look out for this season are WorldCup songs.
World Cup song
The official World Cup theme song is by award winning American artiste Jason Derulo, 'Colours'. The song released two months ago now boasts more than 30 million views on YouTube. A previous World Cup song was recorded and performed by Shakira, who is also Spain's player Gerard Pique's wife. Besides, Tanzanian's crooner Diamond three months ago joined a host of other African artistes, including Casper Nyovest, Sami Dan, Lizha James and Ykee Benda to produce songs that will depict the colours and styles of the countries taking part in the World Cup. It is impossible to talk about the World Cupwithout mentioning the hot players who will grace our screens for an entire month.
The names and faces of the players are not new but at least they will serve as an entertainment for ladies. Portugal's Christiano Ronaldo is a favourite of ladies due to his looks and skills in the field despite being married and a father.
Neymar Jr comes a close second. The 26-year-old Brazilian star not only boasts good looks but also has a killer taste of fashion. Most Kenyan ladies interviewed said they would love to pose for photos with him, but since it was not possible, they will have to make do with his images on screen.
Colombia's James Rodriguez and Spain's Gerard Pique are also some of the most attractive players, according to their admirers, who also said they loved the players' skills on the pitch. While the ladies will be concentrating on the football players, the men will have something to look forward to. The better halves of some players are professional models and that only means these beautiful ladies will be present as well to support their spouses. Additionally, the female fans in the different stadia, where the matches will be played, will give the guys a reason to watch the much anticipated games. Lastly, the drama that comes with some players on the pitch is something to look forward to. Most, if not all, can relate to this with the best example being that of Zidane's headbutt during the WorldCup Finals in 2016. To date, most describe it as 'Zidane's moment of madness'. What seems to linger in most people's minds though is the bite that Luis Suarez gave to Italy's Chiellini in Brazil in 2014, which saw him get fined by his club.
One can only wait and see what kind of drama will unfold this time round. Whatever the case, do enjoy your time watching the World Cup.