Beware! Fake news about Moi Girls DNA test results goes viral
Kenya's social media space Thursday was awash with reports alleging that DNA tests from four fathers who lost their children Moi Girls Schools dormitory fire did not match that of their daughters.
However, doctors have indicated that the results for the tests would take up to four weeks, a clear indication that the information in circulation is another element of Fake News. The DNA samples were taken on Tuesday.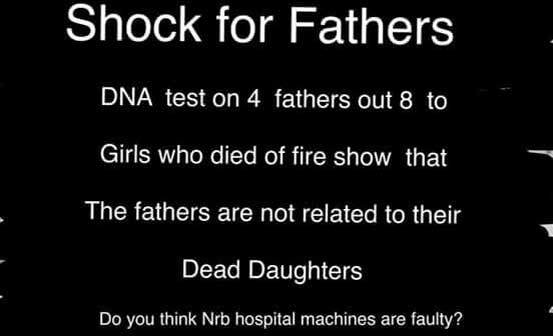 "The DNA results will take about three to four weeks. However, the postmortem is complete. It is difficult for one to physically identify them because they are badly charred," said one of the pathologists tasked to examine the bodies.
DNA tests were ordered after parents failed to physically identify their daughters who were burnt beyond recognition in the September 2 inferno.
A group of pathologists led by Chief Government Pathologist Johansen Oduor Wednesday concluded that eight of the nine students died from burns and inhaling carbon monoxide released during the Saturday morning fire.
Meanwhile, a 14-year-old girl who is suspected to have started the fire has been detained for seven days by a Nairobi court and is helping police with investigation.
And before you forward that piece of information, be sure you are not promoting Fake news! Here is a chat to guide you: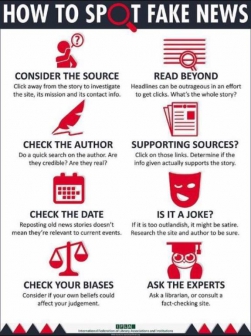 Alternatively:
Do you need to confirm any news you suspect to be fake? Send it to Standard Digital for verification and we will get you the facts. Email: [email protected]
To fight drought, involve communities
According to the latest information from the Meteorological Department, rainfall will be poorly distributed in April, May and June, and this will have a serious impact on agriculture