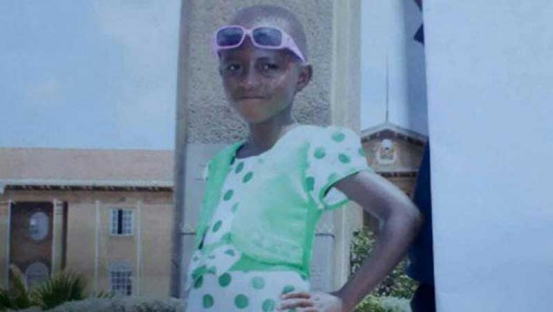 A nine-year-old girl killed in the informal settlement of Mathare on Saturday was hit by a high caliber bullet that tore through her chest.
A post mortem showed Stephanie Moraa Nyarangi was shot by either a G3 or AK47 rifle.
The family spokesman Nelson Gichana said the autopsy had revealed that the bullet tore through the chest and exited at the back near her heart.
"It has been confirmed she was shot. What we need now is compensation," Gichana said.
The autopsy was conducted at the Chiromo Mortuary in Nairobi. Officials from Kenya National Commission on Human Rights, Independent Policing Oversight Authority and Independent Medico-Legal Unit were present.

The agencies are investigating police brutality against residents of Kisumu, Homabay, Busia, Migori, Garissa and Mathare and other informal settlements in Nairobi after the announcements of the results of the presidential election.
Moraa, a Standard Four pupil at Mathare Primary School is among those killed in the violence that rocked the area after the results were announced on Friday night.
The child was playing on the balcony of their house when she was hit in the chest by a stray bullet.
Nairobi police boss Japheth Koome termed the killing of the girl as unfortunate, and added that the child was struck by a bullet during an exchange of fire between the police and an armed gunman in the area on Saturday.

The gunman apparently managed to escape from the scene, according to Mr Koome.
The parents of the deceased and witnesses maintained that a police officer fired at her during the protests.
Her father Wycliff Mogaka said they are making arrangements to transport the body to Kisii for burial.
So far, a number of officers who used their guns during the violent protests in different parts of the country have been ordered to surrender them for ballistic tests.
Police say at least five people were killed in Mathare. Emergency service providers say they attended to more than 100 cases and 11 of them had gunshot wounds.