Student shoots himself dead after surviving road accident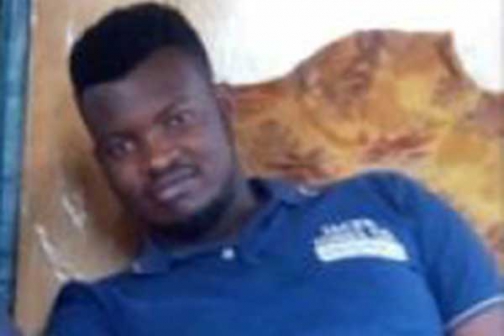 A university student shot himself dead moments after surviving a grisly road accident in Nairobi's Loresho. Police say the deceased — Brian Kagwe — shot himself in the chest twice using his father's gun.
His mother Ms Nyambura Kagwe, said her son came home visibly disturbed having been involved in an accident a few minutes earlier with friends.
She said, Kagwe, a student at the United States International University in Nairobi had been partying in the city with his friends when they decided to drive home on Friday night.
According to police, on reaching Slip Road, Kagwe's car was involved in an accident that left one of his friends seriously injured. The other occupants had minor injuries.
Kagwe, 22, drove home at 2am restless and disturbed.
On reaching home along Kabarage Drive, he woke up his mother and explained to her what had happened. He told his mother that because the friend had been injured he saw no reason to live.
"The mother says the boy was upset and unsettled. He went to his father's bedroom and got his gun which he used to kill himself," said Nairobi police boss Japheth Koome.
The mother was apparently in the living room when she heard gunshots and on checking what had happened, found the boy bleeding. He was rushed to hospital but was pronounced dead on arrival.
Appeared restless
Koome said they are however investigating the incident to establish if there was any other party involved in the shooting given Kagwe had wounds in the chest.
His father, Samuel Kagwe, a licensed firearms holder, was not at home at the time of the incident. He had traveled abroad and left the gun with 15 bullets in a safe.
The issue of firearms ownership is thorny and controversial with misuse being on the rise. There are more than 10,000 civilian gun holders in the country.
The law says firearms holders should surrender their weapons to nearest police station whenever they travel out of the country. The Firearms Licensing Board has written to more than 40 individuals who have misused their guns in the last year to inform them their licenses had been revoked.
This is part of efforts to address the menace. Members of the board complained of frustration from gun dealers in their efforts to contain misuse of guns.
Gun holders usually go through rigorous process before they are issued with such a weapon.
Before one is allowed to own a gun, they are supposed to apply through an Officer Commanding Police Station who forwards the request to the boss. The Officer Commanding Police Division then convenes a meeting of the district intelligence and security officers for review before it is sent to the county commanders for approval.