Morris the 'opportunity boy' goes back home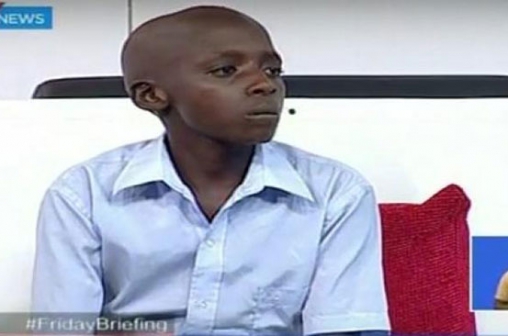 NAIROBI: Homeless of Nairobi, the organization that has been taking care of Morris Mwenda, the famed former street boy says he has gone back to their shelter.
Speaking to The Standard over the phone on Saturday, the founder of the home, Shamit Patel said that the boys had called the house mother and said that they wanted to go back home.
Earlier, Morris and some other boys had been filmed on the streets of Nairobi after they escaped their Gachie home where they vowed never to return.
Patel said that they have been running the home for one and a half years and that this was normal when trying to rehabilitate the children. "This is just a small misunderstanding, just like all families have with their children," he said.
He also denied that the boys had been beaten.
"We have been speaking with Morris and we are going to put up a video with him explaining what he meant on that video," he said.
Homeless of Nairobi has been posting Morris' and the rest of the boys' progress on their Facebook page and said that they did not want what they have been building over one and a half years to be destroyed through misinformation.