Pumwani hospital land grabbed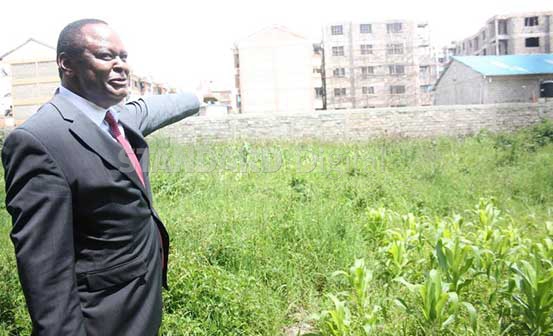 NAIROBI: Fifteen acres meant for the expansion of Pumwani Maternity Hospital in Nairobi has been grabbed.
This has resulted in the stalling of the hospital's expansion plans.
According to Nairobi Health Executive Benard Muya, the hospital now only sits on five acres of its original allocation of 20.
The hospital had also been meant to serve as a provincial facility before the construction of its wards stalled.
Mr Muya yesterday said the maternity hospital had fallen victim to developers who had grabbed the 15 acres meant to host the Intensive Care Unit, main hospital blocks A and B, ablution block, operating theatre, mortuary, children's playing ground as well as houses for doctors and healthcare providers.
"According to the building approval plans in possession of the county government, Pumwani hospital is supposed to occupy 20 acres but only utilises five because the rest has been grabbed," said Muya.
During a site visit to the hospital, Muya noted that Pumwani land had been grabbed because there was no title deed for the land as it was apportioned way back in 1979.
Those occupying the land will be evicted and the buildings brought down to ensure the hospital is completed as originally planned; a move that would ensure Kenyatta National Hospital is decongested.
"I can not give timelines on when the houses sitting on the land will be brought down but what I do know is that health care facilities are crucial especially with the rising population. Whoever had allocated land to the developers did so illegally because it was already marked as hospital land," he said.
The officer said the national and county governments have partnered to ensure the completion of the health projects started over two decades ago.
He revealed that the stalled Pumwani Nyayo Wards would be completed at the cost of Sh300 million funded by both governments.