Nairobi street children clash with mechanics over space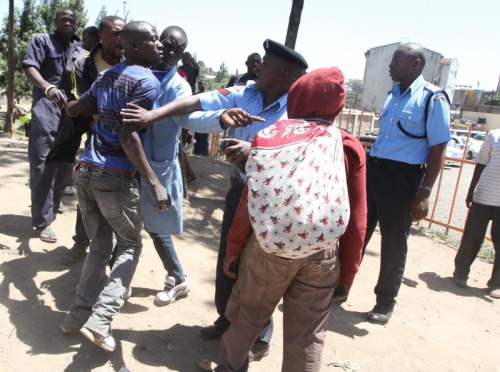 Several street children were yesterday injured after they clashed with mechanics who conduct their trade at Nairobi's Grogan area.
The mechanics had chased the children from the area accusing them of harassing and stealing from their clients.
But the over 100 street families argued that they had nowhere to live because they are usually arrested and beaten by county government security whenever they venture into the Central Business District (CBD).
"If we go to the CBD we will be killed by county askaris. That is why we have made this area our home. Now the mechanics are chasing us away," said one of the protesters.
Those injured were treated at a clinic near Central Police station.