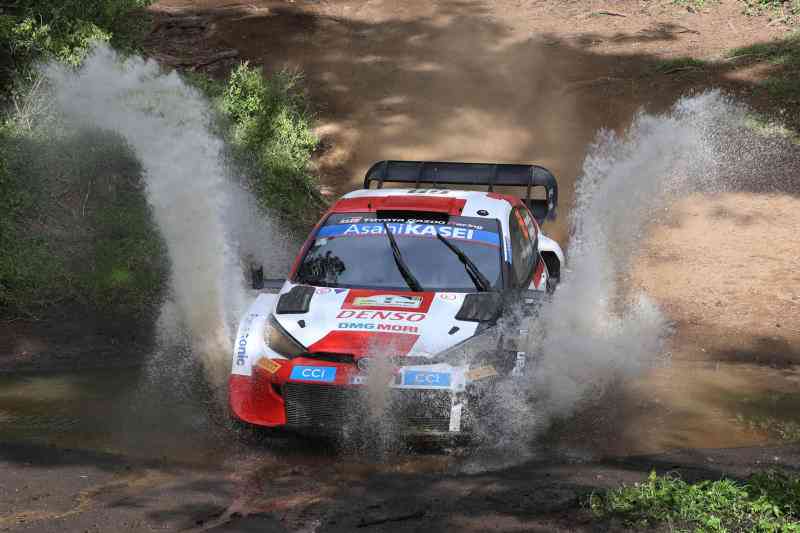 The sixth leg of the 2022 World Rally Championship (WRC), the Safari Rally Kenya, ended in Naivasha on Sunday with Finn superstar Kalle Rovanpera (3:40:24.9) clinching the tough competition that crisscrossed the lakeside town of Naivasha.
Kajetan Kajetanowicz (4:09:23.9) of Poland won the WRC2 category as Kenya's Amanraaj Rai (4:45:16.4) and Maxine Wahome (5:20:21.6) went home with WRC2 junior and WRC3 titles respectively.
Following his sweet overall victory, Rovanpera stretched his lead in the 13 legged series to 145 points.
The sensational 21-year-old speedster has now won four of the six WRC legs so far.
Apart from Kenya's win, he has emerged victorious in Sweden, Croatia and Portugal with the other two outings; Monaco and Italy, going to nine-time WRC champion Sebastien Loeb and Estonia's daredevil Ott Tanak respectively.
Rovanpera is now 65 points clear from second-placed Thierry Neuville of Hyundai at the WRC summit.
"This was a very tough rally, it's so rewarding to win it because Safari Rally is well known across the world due to the nature of its grueling terrains," the Toyota Gazoo Racing ace said.
"This was the hardest rally I have ever done in my life and to be honest, we just have to thank the team. To have four cars like this with no issues means Toyota is clearly the strongest and the fastest vehicle. Our team did a fantastic job," Rovanpera said.
Rovanpera's victory also inspired his teammates Elfy Evans (3:41:17.7), Takamoto Katsuta (3:42:07.6) and Sebastien Ogier (3:42:35.2) to give the Japaese constructors a 1-2-3-4 finish.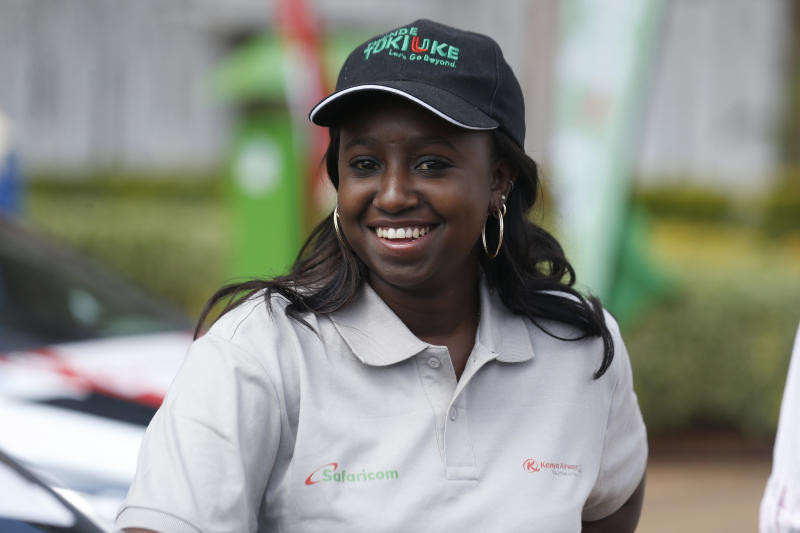 Toyota now leads in the battle of manufacturers on 246 points followed by Hyundai on 184 and M-Sport Ford on 144.
The last time Toyota had a podium finish in the Safari Rally was in 1993 with Juha Kankkunen, Markku Alen, Ian Duncan and Yasuhiro Iwase finishing 1-2-3-4.
Wahome savoured her first victory in the Safari Rally. The inaugural Lioness Rally champion said her goal, which is to be consistent every season, is what granted her the victory in the WRC3 category.
"When I came for the rally, my objective was to finish first, then check on points, rankings and classifications later. I'm happy to have finally made it and brought the car back home in one piece," she said.
"I'm always used to my right handed Subaru, I didn't have enough time to master the left-handed Ford Fiesta R3, which was given to me by FIA ahead of the rally," Wahome said.
Tanak of Hyundai was forced to retire on Sunday due to power problems on his steering.
It was the same case with Thierry Neuville.