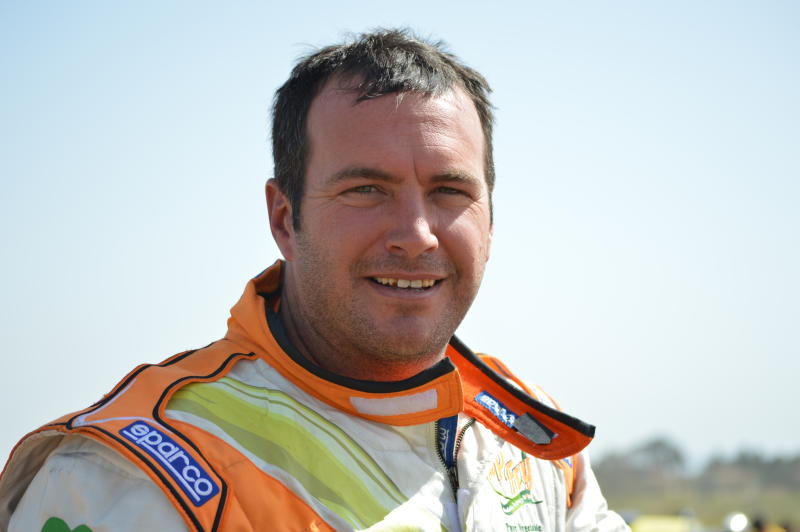 The ongoing East African Safari Classic Rally (EASCR) has had several casualties.
Both experts and rookies seem to be suffering similar fates. It is quite unimaginable that the 5000km contest from Naivasha to Watamu is without continental champion Carl 'Flash' Tundo in the main classification.
The 48-year-old Kenyan champion and his navigator Tim Jessop were forced out of the rankings after blowing up their engine on the second day of the rally, in Nakuru.
"It was depressing. We are down but not out," Tundo told Standard Sports.
"It's obviously more disappointing to go out of a competition that early. Being out of the rankings knocked the wind out of us. We were sad. I was not in my best spirits in Nakuru, but we had to pick up ourselves up and get back on the road," Tundo said.
Tundo's Triumph TR7 started having issues from the opening day after the flag-off in Naivasha.
Their car suffered a puncture along the Poror-Kipsaos stretch, which was followed by a barrage of mechanical gremlins.
"We only did one day of the event. I knew we weren't going far on the second day after the breakdowns; we were just hopeful.
"And it came to pass; second day, we blew the engine and were forced to start rebuilding the car on the third day," said Tundo.
While working on the vehicle, Tundo realised the machine had an empty block and a faulty camshaft, which they fixed.
"I have rebuilt a new one (block); from brackets to the sensors. The engine is good, performing better than the first one. I wish I started the competition with this one we have fixed," he said.
Tundo said he feels better with his return to the competition on Sunday, but just for fun.
"It was depressing, but now at least we are back, we won't give up. We want to enjoy some days of rallying here, nothing serious though, just for fun. We aren't going to be classified anyway."
"We are doing the remaining miles just for the thrill. No big deal. We will start planning for the rest of the year after February 18," added Tundo.
At the same time, Tundo approved cancellation of Stage 11 (Mwingi to Zombe route) on Sunday due to human traffic, but felt the organisers could have redirected Stage 12 (Kyululu market to Ithimba) to less populated areas.
Ahead of this year's race, Tundo said he was targeting a strong top 10 finish, if not winning a third title. He won in 2015 and 2017.