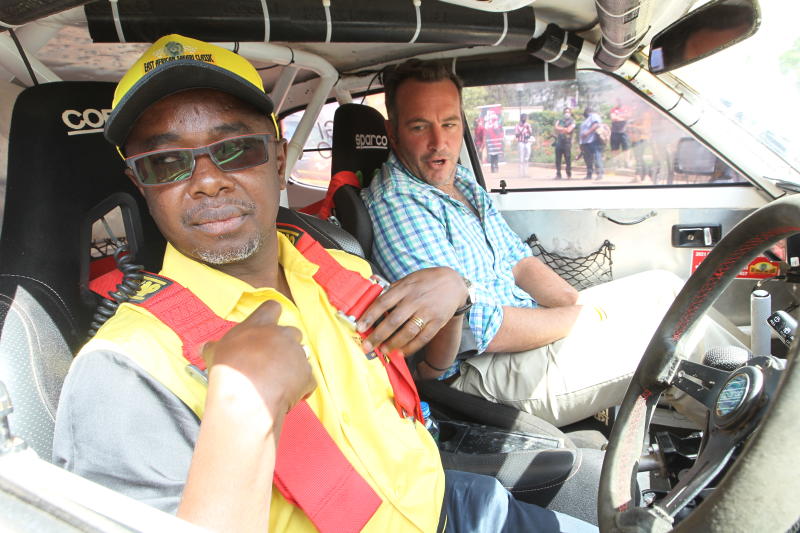 About 50 drivers from a cross the world will battle for glory in the tenth edition of the East African Safari Classic Rally (EASCR) on February 10-18 in Kenya.
One of them is the Kenya National Rally Championships speedster Eric Bengi who will be part of the gruelling race for the first time.
While other contestants will be out for glory, Bengi will be racing to aid in a particular cause; spread awareness of cancer in Kenya.
"There's need to notify the world about this menace. Cancer is now a higher killer than HIV/Aids," says Bengi.
"We feel this is the right time to pass the message to Kenyans as well as the rest of the world."
Many, globally, will be watching the race on their television and it is our hope that our message will be passed to them to take an appropriate action."
At the same time, Bengi has welcomed international drivers who will be jetting into Kenya next week for the East African Safari Classic Rally that will traverse the lakeside town of Naivasha all the way to the coastlines of Watamu in Kilifi County.
"My navigator and I are grateful for the sponsorship we have received from the EASCR, we are excited, they have made our dream to take part in this event come true," said Bengi.
"We have studied the new route and have looked at the mileage of the stages. We can conclude that the event will be enduring at the same time thrilling."
His navigator, Minto Gatimu noted: "We expect an interesting race, with great experience, it will be a spectacle to watch by the spectators."
Since its inception in 2003, only four drivers have been entered into the EACSR Hall of Fame.