There is shortage of qualified presidential running mates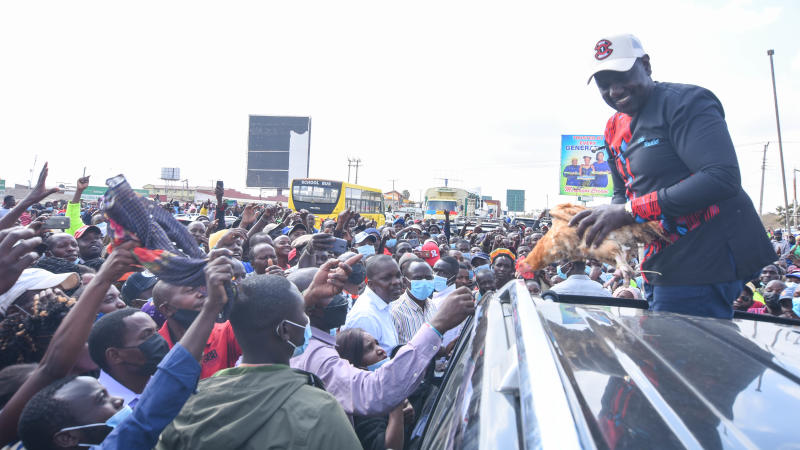 Next year's General Election has many presidential candidates, but no running mate materials. The legendary kingmakers lack because, as we know, the two Kenyan kingmakers; Raila Odinga and William Ruto, will be on the ballot ceteris paribus.
Raila has reiterated that he's not seeking followers, but fellowship with the electorate. That's an innovative Afrosocialist ideology anchored on Ubuntu. I hope his team has thought out ways of countering attacks on this ideology from Dr Ruto's side—which we should expect this weekend.
To anchor on Raila's proclamation, presidential candidates do not need followers; they need a fellowship with the electorate, international community, civil society and overall internal political system. But, on the other hand, their kingmakers, who we call running mates, should require followers, then direct them to trust their votes on the aspiring president.
Note that the 2010 Constitution is glaringly Machiavellian—it targeted to emasculate running mates after the elections. It rewards a running mate with a deputy president position. The deputy president (now and in future) is constitutionally meant to be assigned duties by the president.
At the same time, the supreme law condemned the president into wielding the Sword of Grayskull that he cannot use on his kingmaker, the deputy president—a constant reminder that he should stick to his thorny deputy for better or worse.
As such, the president material must be charismatic, blameless and sober, of good behaviour and not given to political slur and propaganda. In addition, s/he must possess wisdom, calmness, and aptness to be trusted with the slaying sword. To be president, one needs skill and not experience.
The kingmaker should carve a presidential figure in the likeness of a golden calf of worship. They should purpose to erect the presidential hopeful as a snake of bronze and have enough voice to tell followers, "if you are bitten by the pangs of hunger, economic meltdown, fuel price rise, and corruption, look upon that paragon, and you will be healed".
This deceptive PR creates leaders as brands. That's why politics is not a game of white garments. That's why presidential materials don't make good kingmakers. They must strive to be as wise as serpents and as innocent as doves.
On the contrary, kingmakers are supposed to be over-ambitious, schemers and cunningly intelligent. They must be generals who can do any political menial jobs, worship the president, and be outrightly sycophantic. It is this sycophancy that the kingmaker uses to create a presidential exemplar who is at the pinnacle of political worship.
Any kingmaker in Kenya ahead of 2022? Where is this person who is overly aggressive and commands a cult following than the presidential hopefuls? Where is this Kenyan who is a potential proxy for the presidential aspirant? A kingmaker who fits to be a running mate should be an astute propagandist, a foot soldier who can fight it out on the ground, a militant who can gather votes and bring home to please the king. Such was Raila in 2002 and Ruto in 2008, 2013 and 2017.
The deputy president should have the potential to overthrow the president once they are sworn in. This is why Machiavellians advice a king to 'kill' the 'installer' once crowned should he need to rule peacefully.
Given the above descriptions, candidates who are vetted for such positions are all presidential materials. In central, we have Martha Karua and JB Muturi, both of whom lack the character traits of kingmakers. We have Kanu chairman Gideon Moi from Rift Valley, Kalonzo Musyoka from Lower Eastern Musalia Mudavadi and Moses Wetang'ula from Western.
So, are you out there and think you have the character traits of a kingmaker? The political heavens dare you to come out and have your kill!
Dr Ndonye is a lecturer of Communication and Media