How political hopefuls use fear to win votes in Mount Kenya region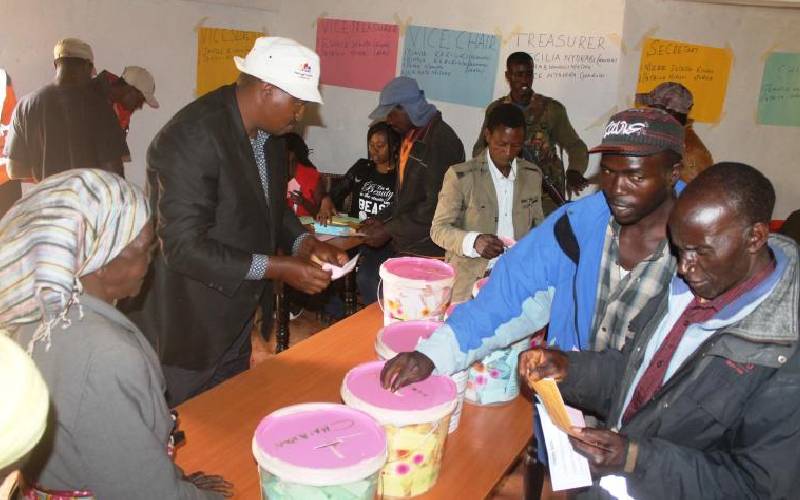 There are individuals whose gift is turning fear into a political commodity. Those who sell political fear think of likely immediate short-term benefits and do not worry about perceptions of credibility, integrity, or sense of dependability. Their logic is to seek or hold onto power, knowing when to beat or to cheat people into compliance. Fear is critical in forcing compliance.
Towards elections or times of transitions, the suppliers of fear tend to increase in tandem to the number of would-be 'leaders' seeking people to rule. A would-be governor once introduced himself as a man who wants to 'rule you' and so wanted permission from the voters to do the ruling. Scaring the voters with distortions about the opponents was one way. When top Jubilee officials and governors confessed to demonising Raila Odinga and lying to voters in previous elections, they admitted to selling fear to voters successfully. In admitting to being liars, they increased fear and created confusion because leaders should not mislead.
Lying 'leaders' showed that Mount Kenya people were gullible and available for fearmongers to exploit; they were not the first. In the Mau Mau War, suffering instilled fear in the people in the form of political chill that entered veins and which still makes people to shiver when they 'remember' or are reminded about the war. Official colonial policy was to victimise and make people in the Mountain poor.
'We shall beat you,' home guards and colonial friendly 'natives' reportedly boasted during the Mau Mau War, 'and beat you more when independence comes'. Since in post-colonial times, the home guards appeared to benefit, there was increased amount of collective fear in Mount Kenya.
In the build up to multi-partyism, critics promised to redo what they had done to the Mountain in the 1950s. With such reminders, the people developed high levels of fear-driven tolerance to mistreatment and getting beaten during election times. This fact led a female graduate student to argue, in a term paper, that Kikuyu men are cowards; repeatedly beaten, they are unable to defend their interests.
Inability to defend interests encourages fear-mongering. As the country moves to 2022 elections, the Mountain people are again customers for political fear. Subsequently, the purported Mountain money and political elite/leaders appear to have bought fear emanating mainly from two sides; the Raila and the Ruto side. Starting with the premise that Raila and Ruto are evil, the elite/leaders then peddle fear amongst the people by debating which one is the 'lesser evil'.
In that fearmongering, they present their arguments as an option-less either/or dilemma. Each side lists the supposed misdeeds of the other and the looming danger to interests should the wrong 'evil' win. Each side then strenuously tries to convince voters to decide which 'evil' to accept or reject. Portrayed as saviours, the two men peddle the same fear of the other.
As a result of orchestrated fearmongering, there is division and confusion as to what to do; whether to elect or reject someone because of fear rather than facts. Fear of what will happen if either Raila or Ruto wins or loses manifests itself where Mountain people gather. With both men having proven capability to create 'ungovernability' and politically to benefit from manufactured chaos, that fear is genuine.