Independence heroes, heroines deserve place in Mashujaa Museum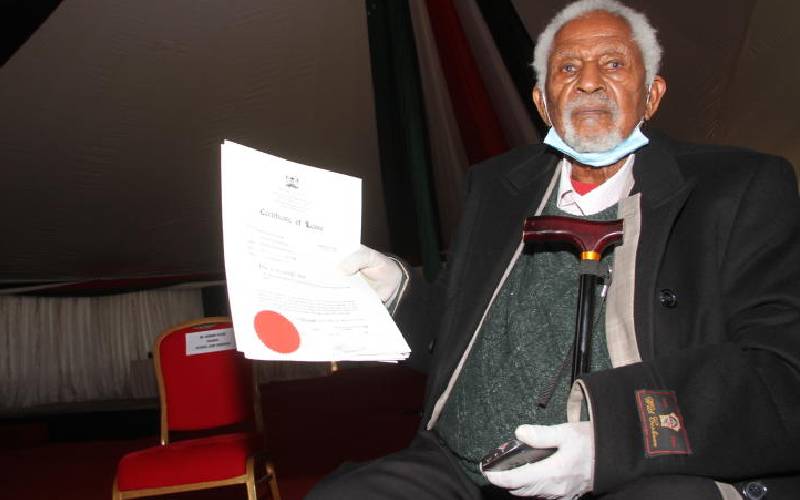 On December 12, 2021, while celebrating his last Jamhuri Day as president, Uhuru Kenyatta's speech symbolism was to set ground for aspects of his legacy; constructing history. He is the first president to openly acknowledge the value of history, and the Mau Mau War, to national development. Castigating those who denigrate history, he answered questions in the minds of people who wondered about the 'secretive' construction at Uhuru Garden along Langata Road.
There are two angles to the day. First, the celebrations were a colourful military display, flavoured with religious rituals, trying to make and remember history. Second, his speech was about the historical significance of Uhuru Gardens. It was here that on the rainy night of December 11/12, 1963, the British flag came down and Kenya's flag was hoisted and the national anthem played. The place symbolised the suffering that Kenyans went through in the Mau Mau War. Uhuru had undertaken to transform the former torture camp of captured Mau Mau veterans and suspects into a place of historical memory, the Mashujaa Museum.
The museum comes close to the Chinese one in Beijing, stressing the Chinese struggle to eliminate 'The Century of Humiliation' that ended in October 1949 at Tiananmen Square. The Kenyan equivalent, the struggle against '75 Years of Colonial Subjugation', ended in December 1963 at Uhuru Gardens. From 1888 when Britain chartered William Mackinon's Imperial British East African Company (IBEAC) as its agent in the region, Africans suffered assorted brutalities that produced anti-colonial heroes.
With trickery and betrayal dominating colonial contacts, there emerged African challengers to the new governance order. Waiyaki wa Hinga, after entering into 'blood brotherhood' with IBEAC's Frederick Lugard, quarrelled with William Purkiss. Dispatched to Mombasa for resisting Purkiss' demands, Waiyaki died at Kibwezi in 1892. Similarly, Captain Richard Meinertzhagen tricked Nandi leader Koitalel arap Samoe into death in 1905. In 1913, Mekatelili wa Menza distinguished herself organising the Giriama to reject colonial demands. Mary Nyanjiru became an anti-colonial martyr in 1922 following the arrest of Harry Thuku for ridiculing Governor Edward Northey. Thuku was dispatched to Kismayu.
The museum will encourage research on Kenya's past; Mau Mau War is big. Mau Mau participants liked engaging colonial officials in psychological warfare. To divert attention from the coronation of Elizabeth II, for instance, they organised the coronation of Wagiri Njoroge as the Mau Mau Queen in June 1953 and also burned the Treetops Hotel where Elizabeth had stayed. Not amused, the government jailed the Mau Mau Queen for 10 years for challenging Elizabeth's pre-eminence. Like the mystery around Kimathi's grave, her whereabouts remain mysterious. The Mau Mau Queen deserves honour in the Mashujaa Museum.
Located where Mau Mau fighters were tortured, the museum will probably be Uhuru's most important legacy. He previously had expressed desire to have policymakers record their experiences. Thus, during Munyua Waiyaki's funeral in 2017, he challenged Raila to record his experience, 'after I defeat you'. That legacy, however, will depend on clear commitment, not cronyism, to make the museum serious in research and generating knowledge.