Clout chasing year: The biggest lies celebs told us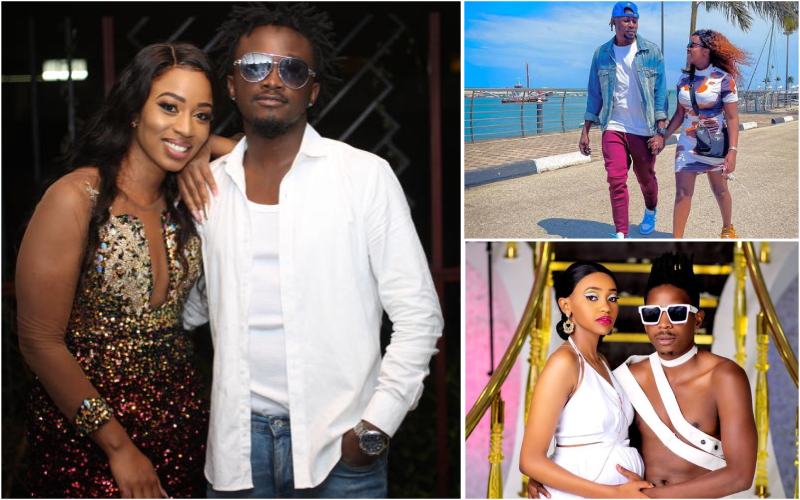 An alarming headline hit YouTube in August last year- "Clout chasing teenager kills people on Live to gain more followers."
It was uploaded by Film Recap, a US-based channel, and has so far garnered over 10 million views.
But a quick look through the comments of the post reveals there was no actual murder committed by the teen.
Instead, viewers reacted to the fact that the entertainment scene had become polluted by attention-seeking hysteria to the point where such a headline was not as shocking as it would have been years ago.
"The fact that I thought this was genuinely real before clicking on the video really says something about the state of this world," wrote one YouTuber.
Many echoed his sentiments, pointing out clout has taken over the entertainment scene, making it impossible to differentiate reality from fabricated events.
"I literally thought this was real for a minute. Sad that I was not even shocked over the story if it was real," wrote Casey Martinez.
"This feels like it would actually happen with all of those people out there, to be honest. Everyone thought this was real!" wrote another.
The clip was a review of a 2020 horror film, Spree, a chilling film that follows the fictional story of Kurt, a character running a YouTube channel who becomes eerily desperate for views.
Clout chasing has picked up popularity over the years, 2021 was no exception. It was marked by embarrassing publicity stunts by renowned personalities and, sometimes, their fans too.
Let's recap to the king of clout chasing as he became known - the self-proclaimed President of Comedy, Eric Omondi, led the pack of attention-hungry personalities.
Eric was at the height of his antics while promoting his show Wife Material, which documents his search for a wife in The Bachelor-like reality TV style.
The Bachelor is an American show, which showcases how an eligible bachelor dates a group of 'relationship candidates' who compete for his affection as he weighs compatibility and chooses his perfect partner.
While Eric has always been eccentric in his comedy, the funny man rubbed many the wrong way when he faked a pregnancy with budding musician, Miss P all for clout.
Eric took to his Instagram to shock his 3.7 million followers with what appeared to be a baby bump shoot with the young artiste, calling her his lover and proclaiming they were already months along in their journey of expectancy.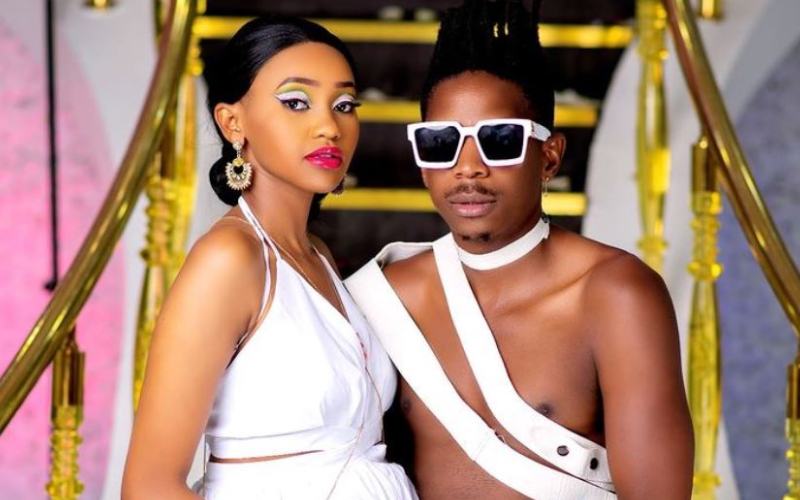 "Whatever happened, and I promised I would take responsibility," Eric casually captioned the photo in which he cradled Miss P's alleged bump.
The mother of his firstborn son and popular media personality Jacque Maribe stirred the pot when she commented on the post, alluding to the comedian being a deadbeat dad.
"Responsibility? I cannot speak. Seven years of responsibility," Jacque wrote, adding a sizeable number of laughing emojis that seemed to taunt Eric.
Many social media users reacted to the post in humour, terming it as "another one of Eric's jokes."
But on Miss P's identical post, fans were less supportive, calling her out for the attention-seeking ploy and criticising the act.
"I hope you all understand that it is clout they are chasing. It is a song coming up. Let us seek attention in every way," commented a fan.
"Frauds," wrote Brenda Muthoni.
The spectacle came months after Omondi and Season Two Wife Material cast member Shakilla had been the subjects of a similar stunt.
Complete with what appeared to be medical reports and sonogram images, Shakilla shocked the country when she declared and insisted that she was four months pregnant with Eric's baby.
"He is aware and cannot wait to hold the baby in his hands," the popular social media personality told Standard Entertainment at the time in an interview, which she attended in the company of the comedian's brother, Fred Omondi.
The scandal has long been uncovered as yet another clout chasing event.
Shakilla called out Eric: "Next time better try ordering at least a fake belly bump or get a good editor. Responsibility my foot. Tell her to learn from the rest; she will be used and dumped after getting views,"
Eric later defended the stunt saying it was purely for entertainment:
"Entertainment is like the ocean. It cannot be defined. It is wide and deep. It takes every form. What most people refer to as clout is actually entertainment in its purest form! I really laugh when I continually hear people calling me a clout chaser. Aren't you entertained anyway?" The funny man posed in a video that has since gone viral.
But Eric's scandal is not the only one in a year laden with attention-hungry schemes.
Pop sweetheart Nadia Mukami jumped on the bandwagon to promote her song, Nipe Yote.
The talented singer and songwriter may not have required any help to capture the concentration of her fans - they already loved her for her soulful voice and upbeat songs, yet she sought it anyway, in the form of clout.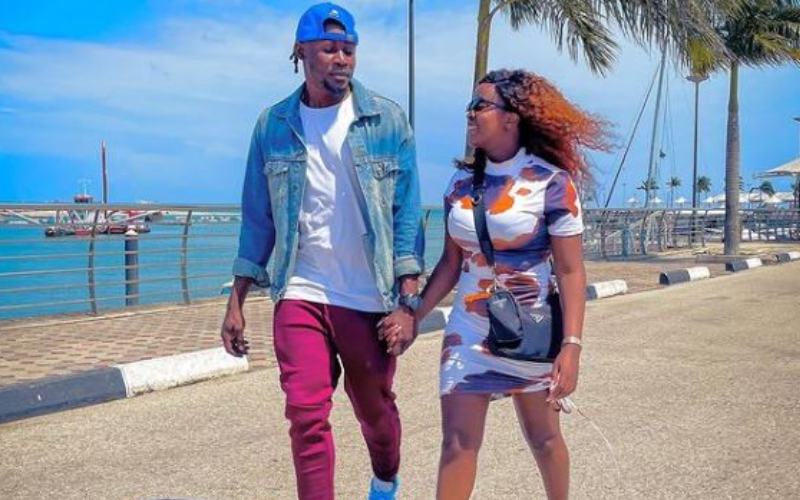 Nadia toyed with the public, finally introducing her significant other, whom she fondly called Priyan in May. However, Priyan was not her boyfriend, but an Asian model who graced her music video.
Taking to her Instagram, the Maombi singer gushed about Priyan, claiming she had finally found true love and that the two would be "the next celebrity couple."
"Despite everything they have said about me today, you have showered me with love. I am just here smiling next to you. Being in the limelight, you need someone who loves you for you," she captioned the beaming image of her and the rumoured new beau.
When Nadia finally intoduced her real boo, Kenyan dancehall artiste, Ali 'Arrow Bwoy' Yusuf, the news was clouded by doubt leaving the pair to seek out ways to convince the public they are indeed a couple.
"This is not about clout chasing. Most people do not understand, but I am at an age when I need to have someone I can build a future with," Mukami said while on a livestream with her shirtless beau by her side.
Our list of clout chasers of 2021 would not be complete without the Bahatis. The showbiz couple remained at the tip of everyone's tongue not just because of their art, but more so for their antics.
In June, singer Kevin 'Bahati' Kioko released the track, Fikra Za Bahati, in which he took digs at other artistes including Octopizzo, Khaligraph Jones and Daddy Owen.
The song dropped strategically before the release of his contemporary album Love Like This, in which the artiste made the official shift from the plagued gospel camp, into the glamourous world of secular music.
To tease the upcoming album, Bahati and his self-named nemesis, DK Kwenye Beat, real name David Kilonzo went to 'war'.
After releasing Fikra Za Bahati, DK immediately dropped a diss track warning Bahati to stick to his lane.
What was to be received by the masses as a clap back backfired when fans learnt Bahati's team not only shot the track, but uploaded it on his channel.
It should be noted that for the game of likes, Bahati was occasionally seen puffing cigars and smoking.
His wife, content creator Diana Marua, made headlines later in the year after debuting her rap career, going by the stage name, Diana B.
Her first song, Hatutaachana, borrowed heavily from her husband's 2020 track, Mtaachana Tu.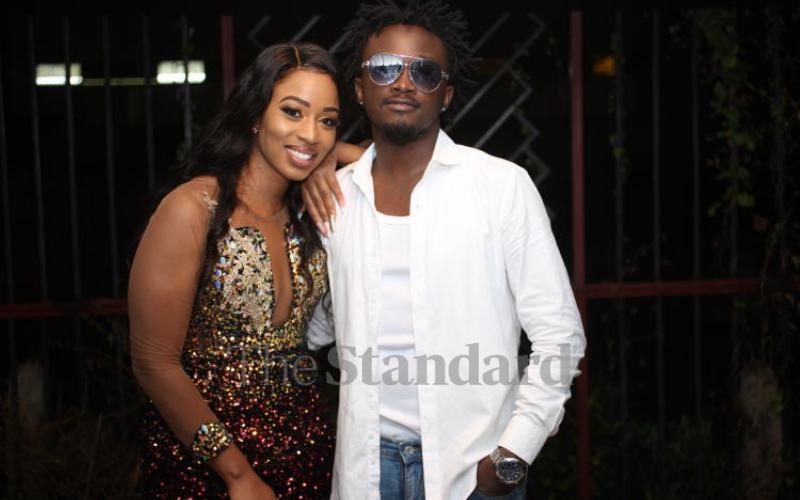 Notably, the couple caused a stir when they pretended to have broken up briefly before the release of the song.
Exit the Bahatis, enter comedian Kendrick Mulamwa and girlfriend Caroline 'Sonnie' Muthoni had split up, weeks after the birth of their firstborn daughter.
When Sonnie wrote a heartbreaking post confirming the break-up, fans swamped her comment section with questions and doubt.
"Clout, tumezoea," wrote one, saying that fans had already grown numb to the botched storylines.
"Next year if you clout chase we will unfollow and block you," wrote Purity Mwanzo.