Village beauty who did not have heels wows international catwalks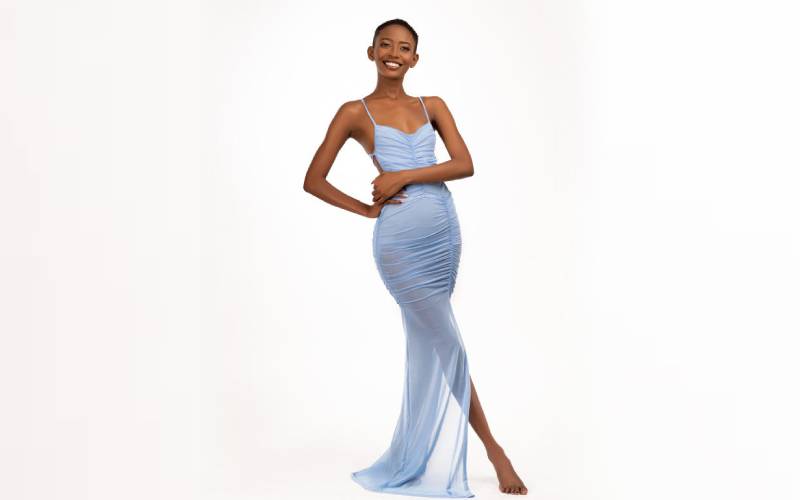 The first time Nzisa Matulu, 23, took part in a beauty competition, the judges threw her out because she could not walk on high heels. That was in 2017 and she had just joined university.
Nzisa had a simple upbringing, growing up in Voo, a village in Kitui, where owning a pair of shoes, leave alone high heels, was a luxury.
She went to school in isolated Ukambani, never once thinking of the opportunities that lay in store in the big cities.
On Tuesday, the Mount Kenya University graduate will be flying to Tanzania to represent Kenya in the Miss East Africa beauty pageantry. And in February next year, the Kitui County brand ambassador will be on a runway in Toronto, Canada, where the fairest of them all will be crowned the Miss Face of Humanity.
"Growing up in Voo, life was tough. It was like being in the most remote part of the world. We had to hope and trust God for everything. I was a Sunday School teacher and my mother wanted me to become a nun.
"I wanted to become a model and on getting to campus, I tried to join the Miss University pageantry only to be kicked out of the competition because I didn't have heels. I could not walk on heels. I had never worn any before," Nzisa says. Irked by the response, she joined a salsa dance class and gained confidence in walking in heels and body balancing.
Then she was appointed ambassador of Kitu County.
"I like being referred to as the village girl, and I am using all these beauty pageants as a platform to gain a voice for the girl child. That is what I have always wanted all my life. To get a platform where I can highlight issues of young girls and school dropouts, early marriages, lack of financial support, women, and unemployment. That is why I want these crowns so badly. And I am bringing them home," she says, as she calls for Kenyans to support her, through votes and finances.
"I believe I am a born leader. People back in the village want me to join politics and gain a bigger platform to articulate the issues I stand for. I have been thinking about it and time will tell," Nzisa says.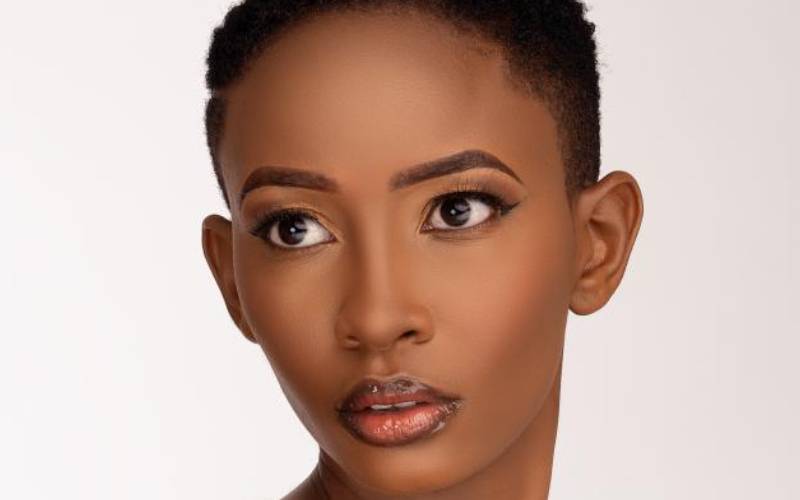 Voo village is associated with perennial drought and extreme poverty. But it is also an untapped tourist attraction that's home to reptiles and attractive natural sites.
"When I started off in campus, I did not know any model who could inspire me because I had not been exposed to anything beyond what I had been taught in the village. Coming from a village where women depend on men in leadership and decision making, I wanted to be the voice of the girls and women, making them know their worth and asking them to get out of their comfort zone. It would take something special pushing for advocacy in that area, and for me, that was modelling and fashion," says Nzisa.
She recently learned of Shudufhadzo Musida, the Miss South Africa 2020, who grew up in the village only to become a published author before starting a mental health awareness campaign to assist young people who were having difficulties in pursuing their dreams. Musida, she says, is her new inspiration.
"I met this young lovely lady, Nzisa, through one of my friends who happens to be a beauty queen here in Kenya. She was looking for somebody who could train her to acquire the right skills as she heads for the Miss East Africa competition. I find her really interesting and charming. She has such a rare passion and charm, and is not afraid of challenges," says Bernadette Umayam, a Kenyan-based model and modeling instructor from the Philippines who has been helping the young beauty.
According to the founder of the Miss East Africa beauty pageant, which started in 1996 when it was won by Kenya's Jacqueline Kiarie, Nzula impressed the panel of judges because she had all the qualities of a beauty queen.
"She is among other 16 top models representing Uganda, Rwanda, Burundi, Eritrea, South Sudan, Malawi, Djibouti, Madagascar, Comoros, Reunion, Seychelles and Mauritius as well as Tanzania. This is pageantry emphasises the beauty of the soul, intelligence and talents of women in East Africa. It gives a platform to young women to discover, improve and ignite confidence in themselves as they improve their skills," said Rena Callist, the founder of Miss East Africa.