Hype, celebrity status is killing gospel industry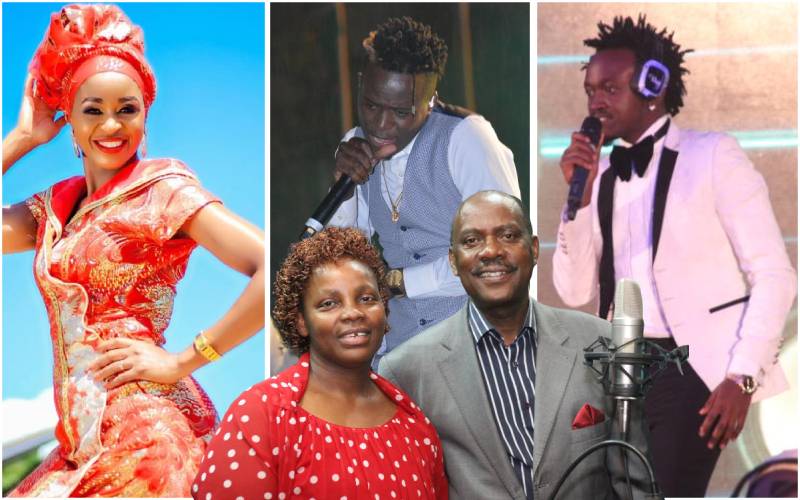 One of the most memorable family programmes on local television was Joy Bringers.
The programme was a Voice of Kenya (VOK), now KBC, gospel show that was made popular by the late David Mutua Nthiwa.
Nthiwa, a pioneer broadcaster and musician was a chaplain of the Sacho High School, Kabarak, in the late 1980s and early 1990s and it was around this time when Joy Bringers and Sing and Shine were must-watch Sunday TV shows.
Gospel tunes such as the popular The Kassangas hits Maisha Ya Mwanadamu, Niacheni Niende, Kumbuka Sodoma, Msiwe Kama Kinyonga and Paradiso were hit songs.
Mary Atieno had Adamu na Eva, Vita Vya Roho, Hakuna Mungu Mwingine and Usitishike among others.
Other hits were Sina Mungu Mwingine and Huniachi by Reuben Kigame and Festus Mwini Kimuyu's Biblia Husema Studios produced Nabukadneza.
Golden age
During that generation, church choirs like AIC Ziwani and Bomani AIC choir gave life to Sunday church worship.
Around this time, Tanzania became popular for its evangelical singers and choirs among them Epharaem Mwansasu and Faustini Munishi, before Rose Muhando and Christina Shusho broke into the scene.
That was the golden age of Kenyan gospel music, where music was to nourish the soul and give hope. But all this has changed.
Currently, gospel 'celebrities' have gone contemporary, commercialised the 'calling' and brought the cool trendy lifestyle into the scene.
Most of these gospel musicians don't attend church and perform at night clubs with the majority opting for paid gigs.
Japheth Kasanga, who was a hit in the 1990s says the gospel scene is driven by money and not spreading the word of God.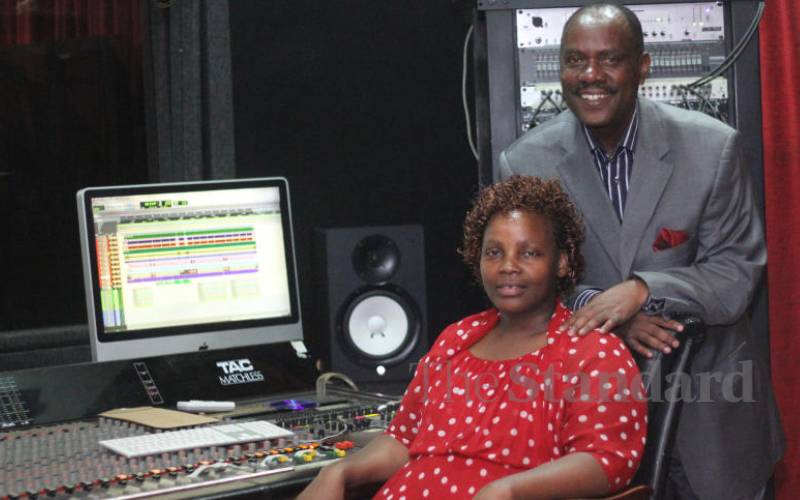 "Most people assume think we stopped singing, which is not the case. We mostly perform in churches. However, we no longer record music. See, the playing field in Kenya has changed. Media houses have employed young people in their gospel shows, who prefer to play youthful tunes. They cannot relate to our style of music. They don't appreciate the music that we used to sing. Our last album, Volume 4, was in 1994," Kasanga noted.
When Groove Awards, Kenya's pioneer annual gospel awards ceremony was launched in 2004, the gospel music industry had regrouped to become the most flourishing entertainment sector.
It was a powerful movement led by the Groove Awards founder Kevin Mulei, Mercy Masika, Emmy Kosgei, Marion Shako, Esther Wahome, Gloria Muliro, Kaberere, Rufftone, Juliani, Kambua, Victor Mbuvi, Jimmy Gait, Eunice Njeri and Daddy Owen among others leading the way.
During this period, Groove Awards tours became popular and saw the birth of youthful gospel TV shows and exclusive units such as Kubamba Crew, System Unit and Mo Sound. They were lucrative ventures for deejays and musicians. And most corporates wanted a piece of the cake.
"Taking it from the generation of Mary Otieno and The Kassangas, there was a new wave of young musicians, who were talented and energetic. They included Gospel Fathers, Izzo and Jogg C, who came up with a hip-hop contemporary touch with songs like Fundi wa Mbao. The dance and urban cool feel that came with these groups changed the perception of how youth viewed gospel music and church," says gospel singer and actor Alliwa David.
"Back then, gospel music was purely a church thing and besides album sales, they never charged a penny for performance. However, the entry of the young musicians changed the script. They branded themselves 'celebrities' and money was their key motivation. This is where we went wrong," he notes.
Musician Esther Wahome shares the same sentiments with Alliwa.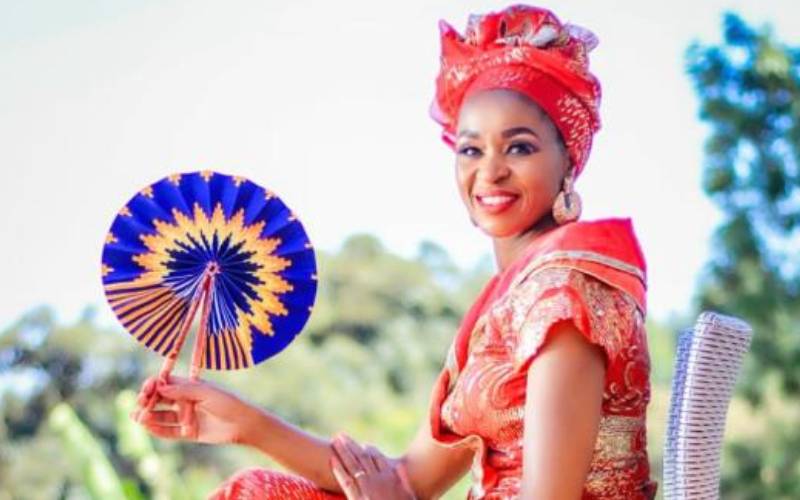 According to Wahome, the current crop of gospel musicians lack depth and understanding of the gospel.
"I have had a very successful journey, which I am grateful for. I received good grounding from the start. I have released songs that are timeless and aimed at winning souls for God. By the end of the day, that should be our calling," says the Kuna Dawa singer with more than 14 studio albums.
She says most of the youthful gospel artists don't take time to reflect on what their calling is and admits some are in it just for the hype.
"Back in the day, gospel singers were true to the call. Their music had nothing to do with fame and money. It was a gift from God that was purely made to edify him and draw sinners to salvation. That is what I still strive to be remembered for," she notes, adding, "At the same time, the unity among gospel singers was genuine. That is why the Kenya gospel industry was on the lead and why gospel musicians were respected and trusted," remarks Esther acknowledging the contribution The Kassangas, Reuben Kigame, Mary Wambui, The Mwaura's and Mary Otieno made.
The Asali singer notes that the new generation of musicians require mentorship and should avoid being obsessed with 'celebrity status.'
"You hardly see or hear of the older generation on TV and concerts. The truth is that they did not retire from music but decided to pursue church ministry. Lately, most of these newcomers are more inclined to the business and celebrity angle. Most of them have slowly shifted to the secular scene. Gospel music is not a joke. It cannot be done through hype shows," she said.
No longer inspiring
Mercy Masika agrees with Wahome that Kenyan gospel music is no longer inspiring and is now business-oriented.
She argues that gospel artists have blurred the line and are more focused on being recognised as celebrities than spreading the word of God through music.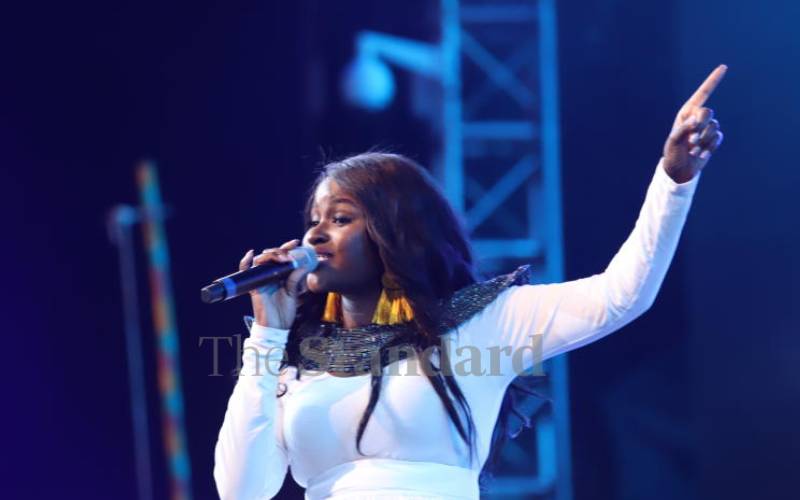 However, musicians Willy Paul and Bahati, who shifted to secular music claim that the gospel industry is full of frustrations and haters.
They reveal they received a lot of backlash from fellow artistes and fans.
"I used to receive a lot of hate from my fellow artistes and deejays. Further, most of my songs never received airplay. I was depressed for four months. I kept crying in silence every single day and night. It got to a point where I couldn't take it anymore," he posted on social media.
Willy Paul says he was tired of the hypocrisy in the gospel industry.
"I was tired of the hypocrisy in the so-called gospel industry. Plus, I just wanted to be real with myself and not lie to God. God cannot be fooled and now I am here and taking it each day at a time," he added.
Award-winning singer Bahati also revealed that he ditched the gospel industry due to frustrations.